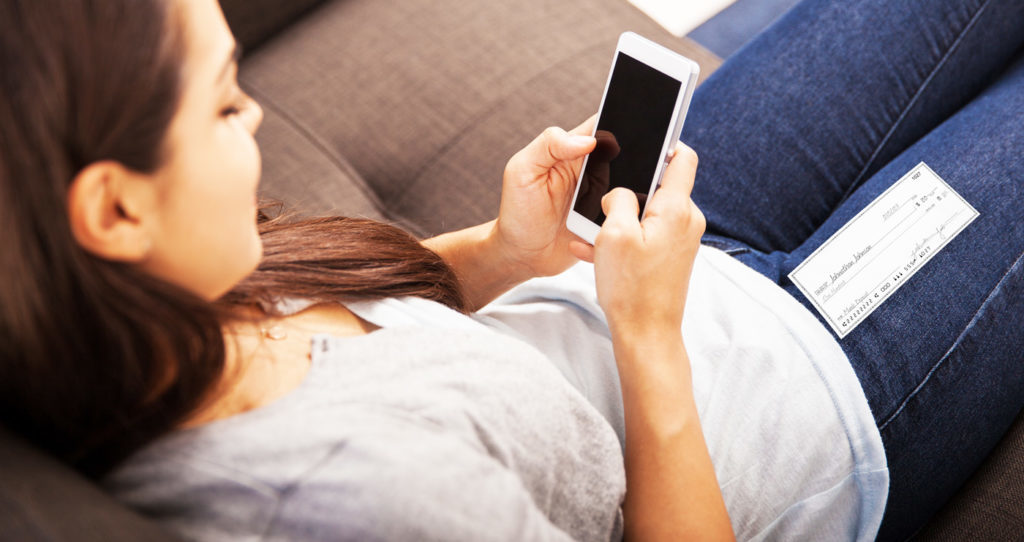 If you are in ChexSystems or EWS in Massachusetts open a new account at a Massachusetts second chance bank. There's no reason to go without a bank account when there are banks in Massachusetts that don't use ChexSystems.
Get a fresh start at checking with a traditional bank in Massachusetts.
Roughly 2 percent of Massachusetts households are "unbanked," meaning they don't have checking or savings accounts, according to a 2017 survey by the Federal Deposit Insurance Corporation. An additional 18 percent are considered "underbanked" because they have bank accounts but still use alternative financial services like check cashers.
Being unbanked in Massachusetts means paying check cashing stores, purchasing money orders or depending on a prepaid debit card. Plus, if you use cash to pay bills you can lose or misplace receipts. Using a bank to conduct financial transactions is safer and more convenient — plus saves you money on fees.
It's no fun to fork over part of your paycheck to get cash and money orders. Check cashing fees can range from 2 percent for payroll checks up to 10 percent for personal checks.
Take advantage of second chance checking in Massachusetts. If ChexSystems, EWS or imperfect credit has kept you from opening a new bank account, get a fresh start with second chance checking accounts in Massachusetts.
Here is a comprehensive list of Massachusetts second chance checking accounts and Massachusetts banks that don't use ChexSystems:
Massachusetts Second Chance Checking Accounts
OneUnited Bank has several checking accounts available for anyone in the country. The minimum opening deposit is $50 and the monthly maintenance fee is $12. OneUnited Bank has multiple branches in Massachusetts, including Boston, Roxbury, and Dorchester. Open online today.
The Rewards Card Checking offers deposit of payroll or government benefit with a monthly fee of $5.05 and $7.95 per month without direct deposit, you'll receive a checkbook and Mastercard® debit card with no overdraft fees or ATM fees! Free nationwide ATM access at over 55,000 Allpoint®.
Alden Credit Union offers a second chance checking called No Boundaries Checking. The checking account is designed for members who need help rebuilding their financial lives. The account requires a $10 opening deposit and has a monthly service fee of $7.50. Other features include online banking, free bill pay, free notary service and an ATM card.
Hope Community offers an account called "Easy Checking" for those reported to ChexSystems and those with a credit score of less than 600. There is a $9.95 a month if a balance of $200 is not maintained. Account holders get unlimited paperless transactions.
Milbury Savings Bank offers several checking accounts and only proper identification is required. Checking account features unlimited check writing with no per-check fees, free paper statements or eStatements, free online banking, mobile and telephone banking.
My Mutual Bank does not use ChexSystems, only proper identification is required. Checking accounts feature no minimum balance, no monthly service charge, free unlimited ATMs worldwide*, no per item charge, debit card, free online banking and free bill pay.
Rollstone Bank & Trust does not use ChexSystems but proper identification is required. The checking account offers no minimum balance requirements, no monthly fees, bill pay and mobile banking.
They offer Second Chance Checking with a monthly maintenance fee of $7.50. You must maintain a $50.00 average minimum daily balance.
They offer Second Chance Checking called Opportunity Checking. The minimum deposit required to open is $50. The account features a free Visa® Debit Card, online banking and bill pay and e-statements. There is a monthly service charge of $16.95 ($11.95 with direct deposit).
Non-ChexSystems Banks by State
Second chance banking is available in all 50 States. Find additional options in your area and share the list of second chance banks with friends and family that may be unbanked.
[vc_row][vc_column width="1/3″ offset="vc_hidden-xs" css=".vc_custom_1550732411138{margin-top: -130px !important;}"][vc_column_text]
[/vc_column_text][/vc_column][vc_column width="1/3″ offset="vc_hidden-xs" css=".vc_custom_1550732422355{margin-top: -130px !important;}"][vc_column_text]
[/vc_column_text][/vc_column][vc_column width="1/3″ offset="vc_hidden-xs" css=".vc_custom_1550732432053{margin-top: -130px !important;}"][vc_column_text]