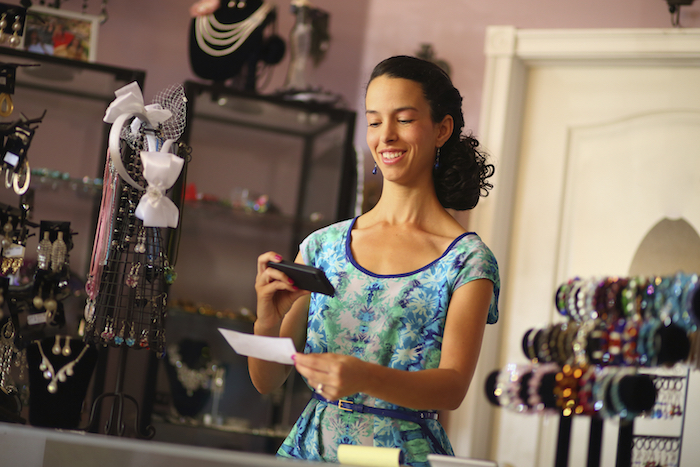 If you've had trouble finding Washington second chance banking due to ChexSystems or EWS our list may be able to help. Past financial difficulties can happen to anyone.
A bank or credit union can save you money. Depending on check cashing stores or prepaid cards adds up quickly. Washington second chance banking can save you from unnecessary fees.
Get a fresh start checking and get back to banking the traditional way. The best feature of banks is that most offer financial products you can use to ensure a viable financial future. With access to high yield savings accounts, mortgage loans, car or personal loans, you can establish a banking relationship.
A negative ChexSystems record can remain 5 years unless you successfully dispute ChexSystems to get it deleted. For consumers with an EWS record, it can last for 7 years.
Check out our list of second chance checking accounts in Washington. Many second chance bank accounts run a ChexSystems report.
If your ChexSystems record has unpaid debt, consider options at banks that don't use ChexSystems or bank accounts for bad credit.
Washington Second Chance Banks and Credit Unions
Upgrade Rewards Checking
The Upgrade Rewards Checking Account offers up to 2% cash back on common everyday expenses at grocery and drug stores, gas stations, monthly subscriptions, restaurants, and cell phone utilities. Plus, account holders get unlimited 1% cash back on all other debit card charges. This account takes less than 10 minutes to open, the process is simple and easy.
Upgrade Rewards Checking Features
No ATM fee.
Zero Monthly Fees.
Zero Overdraft/Insufficient Fees.
2% cash back on common everyday expenses and recurring payments and unlimited 1% cash back on every other debit card charge.
use your Rewards Checking card wherever Visa® is accepted.
FDIC-insured up to $250,000.
[vc_btn title="Learn More" style="classic" shape="square" color="sky" size="lg" align="left" link="url:https%3A%2F%2Fcreditmashup.com%2FUpgradeChecking|target:_blank|rel:nofollow"]
Rewards Checking customers earn 2% cash back on common everyday expenses at convenience stores, drugstores, restaurants, and bars – including deliveries – and gas stations, as well as recurring payments on utilities and monthly subscriptions including phone, cable, TV and other streaming services, and 1% cash back on all other debit card charges. 2% cash back is limited to $500 in rewards per calendar year; after $500, customers earn 1% cash back on all eligible debit card charges for the remainder of the year. Some limitations apply. Please refer to the applicable Upgrade VISA® Debit Card Agreement and Disclosures for more information.
Upgrade is a financial technology company, not a bank. Rewards Checking services provided by Cross River Bank, Member FDIC. Upgrade VISA® Debit Cards issued by Cross River Bank, Member FDIC, pursuant to a license from Visa U.S.A. Inc. Personal Loans made by Upgrade's bank partners. Personal Credit Lines are issued by Cross River Bank, a New Jersey State Chartered Commercial Bank, Member FDIC, Equal Housing Lender. The Upgrade Card is issued by Sutton Bank, Member FDIC, pursuant to a license from Visa U.S.A. Inc.
---
Current Checking Account


The Current Checking Account can be opened with a minimum of $10 with a debit card or an existing checking account.
Current Account Features
$10 minimum opening deposit.
Savings feature that pays 4.00% APY on balances up to $6,000.
No overdraft fees when you overdraw by up to $200 with Overdrive™.
Get your paycheck up to 2 days early with direct deposit.
Earn points for unlimited cashback at participating retailers.
Gas station holds immediately credited to your account.
Send money instantly for free.
24/7 member support.
[vc_btn title="Learn More" style="classic" shape="square" color="sky" size="lg" align="left" link="url:https%3A%2F%2Fcreditmashup.com%2FCurrent|target:_blank|rel:nofollow"]
---
American Lake Credit Union does not use ChexSystems but they do use Telecheck to open new accounts. Several checking accounts are available including "Budget Checking", "Regular Checking", and a "Money Plus Checking" that pays higher daily dividends paid on balances over $5000.
Great Northwest Federal Credit Union uses Telecheck to open new accounts. If you are interested in membership you must visit a branch office with a valid identification showing your current address. A $5.00 minimum deposit is required for a savings. Minimum checking deposits vary from $0 to $100 depending on the account type chosen.
Homestreet Bank offers a checking account specifically designed for Washington residents who don't currently have a checking account. The account requires no minimum account balance, there is no monthly service or per check charges. Proper identification is required to open the account along with a $50 deposit. The account features a Visa debit card, direct deposit, online bill payer, wire transfer services and more. Plus, HomeStreet Bank will give $100 to each new personal checking account customer who:
Successfully completes a certified financial education class and provides evidence of completion (certificate or letter from the organization providing the training).
Maintains a Bank On checking account at HomeStreet Bank for a minimum of 3 months with a positive balance.
MountainCrest Credit Union offers a "Fresh Start Checking Account" designed for those with previous credit or checking problems.  The account features free bill pay, free online checking a debit card and overdraft protection from a savings account. A monthly fee of $10.00 applies to this account and you must maintain your account in good standing.
Mountain West Bank does not use ChexSystems. Only proper identification is required. They offer several checking accounts all of which require a $50 initial deposit to open. Every account comes with e-statements, free online banking, free online bill pay, and free Visa debit card.
Salal Credit Union offers a checking account for people with a "challenging" checking history called Pathway Checking. A $25 deposit is required to open the account. There is $10 monthly service charge associated with the Pathway Checking account but it can be reduced or waived. Make 15 or more debit transactions during the month to reduce the fee by $5. Set up a monthly direct deposit of $250 or more to reduce the fee by $5. Do both of these things each month and the $10 fee will be waived.
Most US Bank branches located "in store" branches will open a checking or savings account for consumers in ChexSystems. You must not owe US Bank money and fraud cannot be indicated on your ChexSystems report. Some regular branch locations may also open an account but it's best to call first to inquire. The minimum opening deposit is $25.
Wells Fargo offers a second chance checking account called Opportunity Checking. The account has a $10 monthly service fee that can be waived by maintaining a $1,500 account balance or having a minimum $500 deposited each month or having 10 or more debit card transactions. Opportunity checking requires a minimum opening deposit of $25. Account holders enjoy online and mobile banking, free bill pay, a debit card and more.
Wheatland Bank does not use ChexSystems, EWS is used to screen new customers. They offer a free checking account called "Free-Range Checking" that requires a $100 opening deposit. Features include free online checking, free online bill pay, a free Visa debit card, and up to $10 in non-Wheatland ATM fee reimbursements and the first box of checks is free.