Dividends are payments made by a company to its shareholders out of its profits. They can be paid in cash, stock, or other property. A company that wants to share its success with shareholders can choose to pay dividends to reward them for their investment.
How dividends work?
Dividends can be a great way to generate income from your investments. They can also be a way to reinvest in the company and grow your ownership stake.
Here is an explanation of how dividends work:
A company's board of directors declares a dividend. This means that the board has agreed to pay a certain amount of money to each shareholder.
The company sets a record date. This is the date on which shareholders must own the stock in order to be eligible for the dividend.
The company sets an ex-dividend date. This is the first day that a stock trades without the dividend entitlement.
How shareholders get paid dividends:
The company pays the dividend to all shareholders who are eligible. Let's say that you own 100 shares of Company A stock. The company's board of directors declares a dividend of $1 per share.
Example. The record date is August 10 and the ex-dividend date is August 11. If you own the stock on or before August 10, you will be eligible for the dividend payment. The dividend will be paid to you on or around the payment date, which is typically two weeks after the record date. If you buy the stock on or after August 11, you will not be eligible for the dividend payment. This is because the stock will trade without the dividend entitlement on or after the ex-dividend date.
Once you're paid the dividend. You can choose to accept the dividend payment as cash in your brokerage account, or reinvest the dividend into your portfolio to purchase more of the stock.
Pros of stock dividends for investors
Regular income stream. Stock dividends can provide a regular stream of income for investors, which can be helpful for retirement planning or supplementing other sources of income.
Tax advantages. Qualified dividends are taxed at a lower rate than ordinary income, which can make them an attractive investment for some investors.
Potential for capital appreciation. In addition to receiving dividends, investors can also benefit from capital appreciation if the stock price increases.
Dividend reinvestment plans (DRIPs). Many companies offer DRIPs, which allow investors to automatically reinvest their dividends in additional shares of the stock. This can help investors grow their investment over time without having to make additional contributions.
Indicator of financial health. Companies that pay dividends are generally considered to be financially healthy, as they have enough earnings to share with their shareholders.
Cons of stock dividends for investors
Reduced company growth potential. Companies that pay out a large portion of their earnings in dividends may have less money to invest in growth initiatives, which could slow the company's overall growth.
Dilution of ownership. When a company issues new shares to pay dividends, existing shareholders' ownership stakes are diluted.
Uncertainty of future dividends. Companies are not obligated to pay dividends, and they may reduce or eliminate their dividends in the future if their financial situation changes.
Tax implications for non-qualified dividends. Non-qualified dividends are taxed at the same rate as ordinary income, which can make them less attractive for some investors.
How to purchase dividend stocks
Here are a few popular brokerage accounts where you can find dividend paying stocks.



SoFi Invest is an automated brokerage that offers all-in-one investing including stocks, ETFs, IPOs and crypto. Plus, you'll get up to $1,000 in stock when you fund a new account with a minimum $10. There is no cost to trade and SoFi will create a diversified portfolio based on your risk tolerance if you don't know where to start.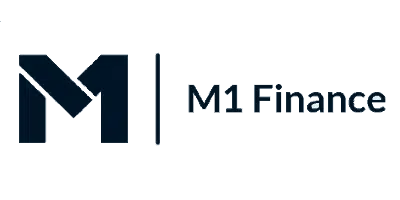 M1 Finance offers 80+ tailored portfolios with a variety of investment strategies and is a good place to create an investment portfolio and invest in REITs. Choose from 6,000+ stocks and ETFs to create personalized portfolios The basic account is free, $95/year or $10/month for additional features.


 Acorns is a brokerage that sells REIT ETFs. Acorns is best for hands-off investors who are okay with not making the day-to-day trading decisions.There's no minimum to open an Acorn account, but the service requires a $5 balance to start investing.
Factors to consider when purchasing dividend stocks
Investors looking for dividend-paying stocks often consider factors including:
Company's history of dividend payments
Dividend yield (the annual dividend payment as a percentage of the stock's current price)
Company's financial stability and future prospects.
Stock dividends can be a valuable part of an investor's portfolio, but it is important to weigh the pros and cons carefully before making an investment decision.