There's no doubt options for online loans for bad credit are somewhat limited ⏤ but you don't have to rely on payday lenders when you have bad credit.
Several online lenders cater to people with poor credit. However, you have to expect online loans for bad credit will cost you a little more in interest.
The good news is that bad credit loans with monthly payments can actually help improve credit scores. People often experience an immediate boost in credit scores once bad credit loans are positively reported to the credit bureaus.
Rarely can you find banks that offer online bad credit loans, while the irony is that banks offer loans to people who don't really need them.
Online Loans for Bad Credit
All lenders perform a soft credit inquiry to determine eligibility so your credit score will not take a hit to find out if you are qualified.
Easy, secure online application process involves:
Basic questions such as name, address, employment, income details, bank account and email address are required to submit the application.
Sources of income from employment, self-employment, retired, benefits, unemployment benefits are considered.
Information to verify your identity to help make an instant eligibility decision.
---
Upstart – 600 or higher credit score


Upstart offers unsecured personal loans for a variety of purposes with competitive interest rates that range from 3.22% up to 35.99% APR. The lower interest rates are reserved for people with higher credit scores but for people who have struggled with credit in the past, Upstart will factor in other pieces of information for a better shot at approval.
Upstart Personal Loan Details
Minimum credit score requirement at 600.
Loan amounts range from $1,000 to $50,000.
Interest rates range from 4.37% to 35.99% APR.
Upstart has two options for repayment, with term lengths of 36 or 60 months.
Get your rate in 5 minutes without affecting your credit score.
Loan origination fee can range from 0% to 8% of the loan amount. This is a one-time fee that's deducted from the loan proceeds before they are delivered to the borrower.
No prepayment penalties. Upstart does not charge prepayment penalties for borrowers who wish to pay off their loan early.
---
BadCreditLoans – Credit score needed is 500 

BadCreditLoans laons range from $500 to $10,000 with repayment terms from up to 36 months.
BadCreditLoans makes it easier for people with bad to find a loan because you complete one application and one credit check to potentially get connected with lenders who may be willing to approve your application.
Loan Details
Quick application for multiple lenders.
Loan terms up to 36 months.
Have a credit score of at least 500.
Prequalify with a soft pull that won't harm credit.
Have a regular income, either from full-time employment, self-employment, or disability or Social Security benefits.
Have a checking account in your name.
---
OppLoans – Any credit score welcome to apply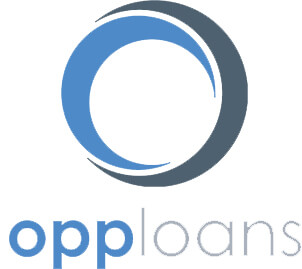 OppLoans offers online loans for bad credit with no minimum credit score required in as little as 24 hours1. OppLoans offers bad credit loans with monthly payments up to 36 months1. Loan amounts range from $500 to $4,0001 and can be funded as quick as the next business day1.
OppLoans is a leader in the online lending industry for loans to people with less-than-perfect credit. OppLoans has an A+ rating from the Better Business Bureau. It's easy to apply and once approved, you typically receive your money as soon as the tomorrow. Plus, checking your rate will not negatively impact your credit scores.
Loan Details
Loan amounts range from $500 to $4,000.1
No prepayment penalties – Repay your loan early and save money in interest.
Loan terms up to 36 months.1
350 minimum score required.
Payments reported to credit bureaus.
---
Facts to consider when getting online loans for bad credit
1. Online loans for bad credit are unsecured
With unsecured loans for bad credit you won't be required to place an asset as collateral, so the lender can't automatically take a piece of your property as payment if you default. But unsecured loans for bad credit allow lenders to take other collection actions even if they can't automatically take your house, car, or other assets.
These include reporting late payments to credit bureaus, hiring a collection agency, or filing a lawsuit against you. Be sure to make all payments on time, and if you run into any trouble making a payment, reach out to your lender immediately.
2. Online loans for bad credit will have fixed repayment periods
Unlike payday loans which are typically the only option for bad credit loans, you'll have a set period of time to repay your online loan for bad credit. Loan periods are usually stated in months: 12, 24, 36, 48, and some times even 60 months. However, keep in mind that while longer repayment periods will lower your monthly loan payment, you'll end up paying more in interest than if you had a shorter repayment period. That's because interest is added on per payment.
3. Common fees with online loans for bad credit
Most bad credit loans will charge late fees if your payments fall behind. Another fee to consider with online loans for bad credit is origination fees. Origination fees can run from about 1 to 6 percent of the amount you're borrowing and is usually taken from the loan proceeds when the loan is disbursed. Late payments have a huge negative impact on credit scores, so avoid at all costs.