Retail cards are some of the easiest credit accounts to qualify for and can help build or rebuild credit if they report to the credit bureaus.
But don't be in a hurry to get a retail card until you consider they typically come with much higher interest rates compared to major credit cards.
When your goal is to add positive credit accounts to improve your credit profile, you have to be smart about retail cards and make sure you're able to pay on-time and preferably in full each month.
5 Easy To Get Retail Cards
Selecting a retail credit card involves taking into consideration where you frequently shop and which card offers the most rewards for your spending habits.
1. Amazon.com Store Card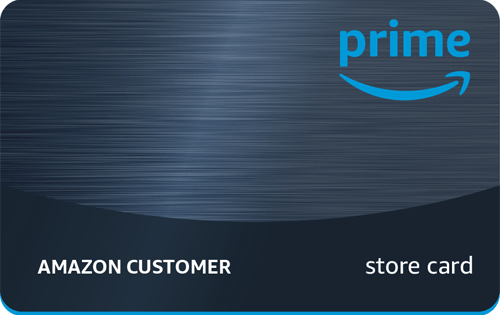 If you're an Amazon Prime member with fair credit, the Amazon Store Card is a must-have. Cardholders can earn 5% cashback on purchases made on Amazon.com. Frequent Amazon shoppers can save money with this card.
Card Features:
Get a $60 Amazon Gift Card instantly upon approval.
5% back every day on millions of items.
Extra 5-15% back on select, rotating items throughout the year.
0% APR financing. Buy now and pay over time with equal monthly payments on qualifying purchases.
$0 Annual Fee.
APPLY NOW
---
2. Walmart Store Card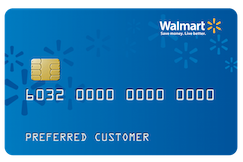 The Walmart Store Card offers cardholders free monthly FICO score in addition to a wide-variety of daily savings and deals. When you shop at Walmart.com using your Walmart card, earn 5% cash back. The $0 annual fee also makes the Walmart card an attractive option.
Card Features:
Introductory offer: 5 points per $1 spent (5% back) with Walmart Pay for 12 months on in-store purchases.
5 points per $1 spent (5% back) on Walmart.com & in the Walmart app, including Grocery Pickup and Delivery.
2 points per $1 spent (2% back) at Walmart Stores, Walmart & Murphy USA Fuel Stations.
Use rewards during checkout at Walmart.com; redeem for cash, gift cards or travel.
$0 Annual Fee.
28.99% (V) APR on Purchase.
$39 Late Fee.
APPLY NOW
---
3. Kohl's Charge Card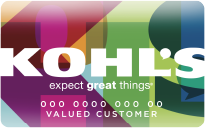 New Kohl's customers receive a 35% discount on the first charge card purchase, upon credit approval. Cardholders get 12 special offers every year. Kohl's is a fairly easy retail card to qualify. Spend $600 with your card by the end of the year to receive additional offers throughout the year and enjoy monthly free shipping events.
Card Features:
Save 35% on your first purchase using your new Kohl's Credit Card within 14 days of credit approval.
Earn 7.5% back in rewards on every qualifying purchase made at Kohl with your new card. Enrollment required.
Cash promotional events from time to time. During these events, select purchases earn an additional $10 for every $50 spent in a single transaction during the event.
Spend $600 with your card by the end of the year to receive additional offers throughout the year and enjoy monthly free shipping event.
$0 Annual Fee.
30.24% (V) APR on Purchase.
$40 Late Fee.
APPLY NOW
---
4. TJX Rewards Credit Card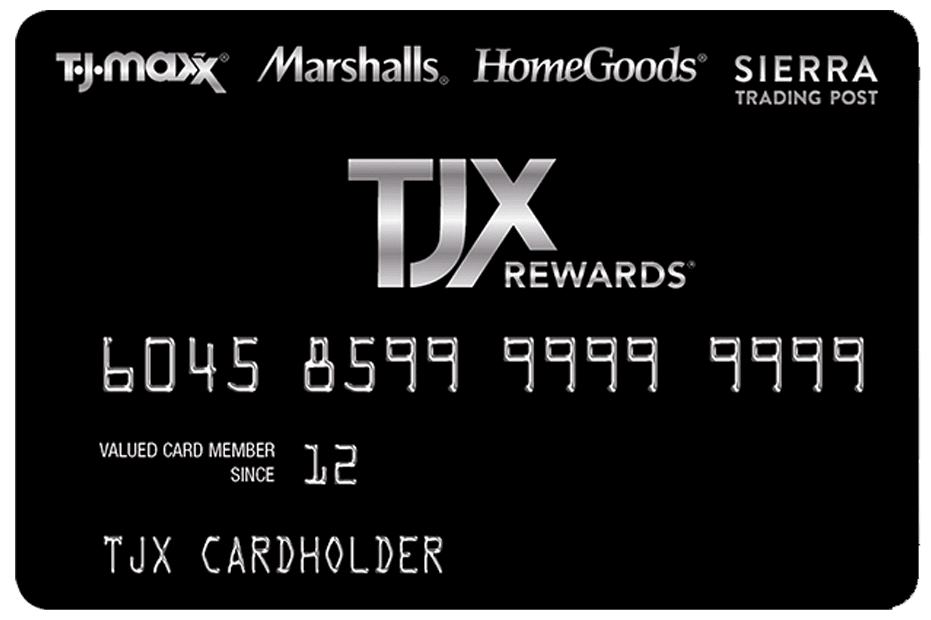 If you're a regular shopper at TJX-brand stores like T.J.Maxx, Marshalls, HomeGoods, Sierra Trading Post, and Homesense, then the TJX Rewards Credit Card is an excellent choice for you. By using this card, you'll earn 5% back in rewards on every purchase you make at any of these stores.
Card Features:
As a new cardholder, you'll also receive a 10% discount on your first purchase, giving you even more reasons to start shopping right away.
Receive exclusive shopping invites.
If you apply and are approved using a desktop or tablet, 10% off coupon can be used online or in-store.
If you apply and are approved through a mobile device, 10% off coupon can be used in-store only..
$0 Annual Fee.
31.24 (V) APR on Purchase.
---
5. The Gap Store Card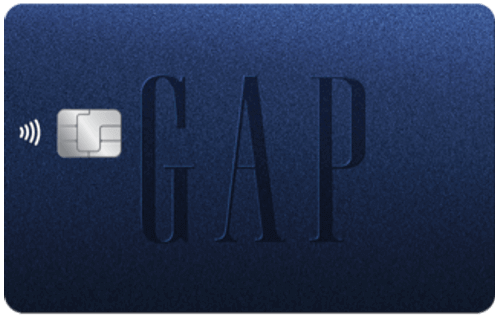 Upon approval for a Gap credit card issued by Synchrony Bank, you'll enjoy a 20% discount and free shipping on your first purchase made with the card. The Gap card can be used to accumulate points at Gap, Old Navy, Banana Republic, and Athleta. However, it's worth noting that the rewards can only be redeemed at Gap stores.
Card Features:
Receive 20% Off your first purchase with your card within 14 days of account opening.
Earn 5 Points for every $1 spent at Gap, Banana Republic, Old Navy, and Athleta.
100 Points = $1 Reward redeemable across the family of brands, no merchandise restrictions.
Free Fast Shipping on all online orders $50 or more.
Earn up to 2,000 bonus points annually when you shop at 2 or more of the Gap Inc. brands.
$0 Annual Fee.
30.49% (V) APR on Purchase.
---
How do retail cards help rebuild your credit
Most department store cards can positively impact your credit score as the payment history is reported to the three major credit bureaus. Timely payments each month can help improve credit scores because 35% of your credit score stems from payment history along with other major scoring components.
Are there benefits to getting a store card?
Aside from the opportunity to build a positive payment history, opening a store credit card can offer several benefits, including:
Exclusive discounts. Many department stores provide cardholders with special discounts and promotional offers, ranging from a percentage off the total purchase to free shipping or storewide sales.
Exclusive rewards. Store rewards programs can save you money on purchases. For example, you may receive a percentage off your first purchase or earn reward points for every dollar you spend, which can be redeemed for discounts or free merchandise.
Special financing options. Some department store credit cards offer special financing options, such as interest-free financing for a certain period of time. This can be helpful if you need to make a large purchase and want to pay it off over time without accruing interest.
Access to exclusive sales and events. Some department stores offer exclusive sales and events for credit card holders, such as early access to sales or special shopping events.
Drawbacks of retail cards
While store credit cards can be beneficial in establishing and rebuilding credit, there are some drawbacks including:
High interest. Department store credit cards can come with higher interest rates and fees than other credit cards, so it is important to carefully consider the terms and fees before applying for one.
Limited use. Store credit cards can only be used for purchases made with the company that issued them. That means they may not be as convenient as other credit cards for bad credit

.

Low credit limits. The credit limit on store cards is usually low, so you don't have to worry about overspending but that also means you can get dangerously close to your credit limit. Spending the entire limit on your credit card is not advisable because it can negatively impact your credit score.
Final Takeaway
Once a solid credit history is established it'll be easier to qualify for better loans and other forms of credit in the future. However, it's important to note a significant factor credit bureaus consider is credit utilization ratio, which is the percentage of your credit limit that you use.
Using your entire credit limit results in a high utilization ratio, indicating a greater risk of default, which lowers your credit score. As long as you keep your account balance low (less than 30% of the available credit limit), you'll demonstrate good debt management skills that will reflect positively in your credit history.