Having bad credit or no credit can cost you when it comes to renting an apartment, applying for car insurance, and in some instances getting a job.
It's a challenge to get credit when you have little to no credit; or, only bad credit. The good news is that you don't have to incur debt to build credit.
Why you need to build credit
Even if you primarily use cash, a solid credit history is necessary for life's biggest purchases like a house, a car, or a college education.
Good credit will potentially help you save money on interest rates while no credit or bad credit could end up costing you more money.
The impact on the lives of Americans without a solid credit history or no credit history can be profound. It can preclude them from accessing credit and taking advantage of certain opportunities.
Credit Builder Resources
Chime credit builder card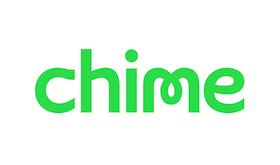 Using the Chime Credit Builder Card means you won't have to pay interest charges or an annual fee. The card does not require a security deposit or a credit check to qualify for it. But in order to apply for the card, you have to have a Chime spending account (checking account). The money deposited in your Chime spending account is your security deposit for the Chime Credit Builder Card. You can only spend the money that is in your account.
Here is how the Chime Credit Builder Card Works:
Credit limit equal to the amount of your deposit with no minimum deposit amount required.
You can use your Credit Builder deposit to pay your balance each month.
No credit check requirement to apply.
Reports to all three credit bureaus.
Must have at least one direct deposit to your Chime Checking Account of $200 or more within 365 days before your application date for the Chime Credit Builder card.
Opt into automatic monthly payments from your Chime Credit Builder account, unlike other secured cards that retain your security deposit and require you to pay your bill with separate funds.
Card limit goes down if you pay your bill with funds from your original deposit.
Chime is a financial technology company, not a bank. Banking services provided by, and debit card issued by, The Bancorp Bank or Stride Bank, N.A.; Members FDIC.
[vc_btn title="Learn More" style="classic" shape="square" color="sky" size="lg" align="left" link="url:https%3A%2F%2Fcreditmashup.com%2FChimeCC|target:_blank|rel:nofollow"]
---
Credit builder debit card

The Extra Debit Card isn't like most debit cards, it's the first debit card that builds your credit history while earning reward points for everyday purchases like rideshares, coffees, and your phone bills. The Extra Debit Card does not check your credit history.
Here is how to build credit with the Extra Debit Card:
Sign up by connecting your bank account, and your spending limit will be based on your bank account balance.
When you swipe your Extra Card, you will be spotted for that purchase and then the Extra Card will automatically pay back themselves for that purchase the next business day.
At the end of the month, your Extra Card transactions are totaled up and reported to the credit bureaus as credit-worthy payments.
You won't need to open a new bank account to use the Extra Card, it works by connecting to your existing bank account.
[vc_btn title="Learn More" style="classic" shape="square" color="sky" size="lg" align="left" link="url:https%3A%2F%2Fcreditmashup.com%2FExtra|target:_blank|rel:nofollow"]
---
Final thoughts on credit builder resources
One in 10 adults or about 26 million consumers are "credit invisible" which means they have no credit history at any of the three national credit bureaus (Experian, TransUnion, and Equifax) according to the Consumer Financial Protection Bureau.
FICO score statistics reveal that 11.1% of consumers have poor scores that can lead to a denial of credit or when approved for credit, it comes with higher interests as compared to consumers with better scores.
Then there's another group of consumers, approximately 19 million, that have insufficient information at the three major credit bureaus that cannot produce a score under the most common scoring models.
Without a solid credit history Americans that do seek credit can be vulnerable to predatory lenders. If you prefer not to use credit cards to build your credit history, keep the following in mind:
Not having a credit card could hold your credit score back because 10 percent of your credit score is based on the types of accounts you have in your credit files.
Learn more about the 5 factors that make up a credit score.