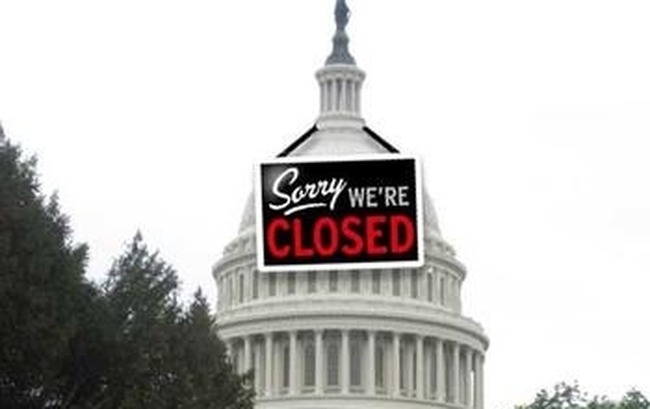 Due to the heartless, irresponsible actions of the Republicans; who by the way will get their paychecks, some federal employees may have trouble meeting their credit obligations this month. As the government shutdown continues, Federal employees have been promised retroactive pay but that does not take care of current bills that may become past due.
Don't allow your credit scores to be ruined due to the callous decisions of the GOP. Anyone experiencing difficulties paying their mortgage, auto loans or credit cards should contact their bank or credit card company immediately. There may be relief programs in place to deal with missed payments including no fee for late payments during the shutdown.
One 30-day late payment on a good credit history can take as many as 100 points off your credit score if the creditor is using the older version of FICO credit scoring. Under the newest version of FICO scoring, (FICO 8), if the late payment is an isolated event and your other accounts are not late, the model doesn't penalize you.
However, if you have many late payments, the delinquencies will have more negative impact. Your credit score can recover from a late payment but it will take several months of on-time payments going forward.
What to do if you can't pay bills on time
Contact your mortgage company, bank, credit card issuer and even your utility company immediately! They may have specific plans in place to deal with customers affected by the government shutdown. For instance:
Capital One states on their website "We have programs in place to help all customers experiencing financial difficulties due to hardship situations, to include sudden loss of income." Capital One customers can even reach out through Twitter for assistance @askcapitalone.
Citigroup recommends customers contact them if they are experiencing difficulties making payments.
USAA offers military members a zero-interest payroll advance loan as long as they have an existing direct deposit at USAA. Check to see if your bank has something similar.
Navy Federal Credit Union will advance the amount of a usual pay deposit to active duty military credit union members. Non-military members of Navy Federal Credit Union can take advantage of several programs for members affected by the government sequestration and furlough such as:
Special 3.00% APR Overdraft Line of Credit*: If you are a federal government civilian employee, have Direct Deposit with Navy Federal, and are subject to furlough, you're eligible for a special rate on our Overdraft Line of Credit.
Loan Assistance: Understanding that sequestration and furloughs will strain your budget, we are prepared to work with you on any Navy Federal loan payments.
Credit Cards: Expedited approvals for line increases for your existing Navy Federal credit card.
Personal Loans: Share Savings and Certificate pledged loans can provide instant funds without dipping into savings accounts. Rates are set at the share or certificate rate plus 2.00% APR. Personal expense loans with no collateral are also available.
Penalty-free Early Withdrawal on Certificates: If you need to redeem a Navy Federal Certificate prior to its maturity, we'll waive any early withdrawal penalties.
Don't wait around while bills are due. Be proactive and contact your lender, bank, credit card issuer and even utility company and let them know you have been affected by the government shutdown. Work to save your credit history and don't let the Republicans ruin your credit score!