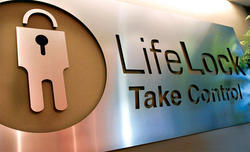 Consumers must be more vigilant and learn how to protect their identity as the Federal Trade Commission (FTC) estimates as many as 9 million Americans have their identities stolen each year.
Many times identity theft goes undetected until you review your credit report or a credit card statement, get denied credit, or a debt collector contacts you about a past due debt.
Depending on the length of time identity theft goes undetected, it can take months to restore your good name and credit. Hundreds of dollars may be spent before you come to a resolution.
Job opportunities could be lost, denial of education loans could occur, you may be in the market to purchase a home or automobile and have to put your plans on hold until the matter is resolved. And, in some extreme cases, you can even be arrested for crimes you did not commit.
Identity theft can be a huge problem. So it stands to reason any precaution a consumer takes in protecting their identity would be worth the time and money.
You may recall the Lifelock television commercials, billboards and advertisements where Todd Davis, CEO of LifeLock prominently plastered his social security number everywhere as a symbol of their identity theft protection service.
Well soon after that, Lifelock's CEO's identity was stolen 13 times according to the Phoenix New Times.
The millions of dollars Lifelock spent on advertisements since 2006 to broadcast CEO Todd Davis' social security number everywhere were not enough to spare Davis from being a victim of identity theft himself. The following are just some of the fraudulent accounts opened under Todd Davis' name:
A Verizon account in New York was opened with an unpaid bill of $186.00
A Texas utility bill from Centerpoint Energy was unpaid for $122
A gift-basket company, Swiss Colony was seeking payment of $312
Bay Area Credit Service collection account in the amount of $265
NCO collection account in the amount of $2390
(2) Associated Credit Services collection accounts in the amount of $207 and $213
(2) Enhanced Recovery Corp collection accounts in the amount of $250 and $381
While the Arizona based company charges customers from $10 to $15 a month for identity theft protection along with a $1 million guarantee if the protection fails, their credibility is somewhat blemished with the frequency of identity theft experienced by their own CEO.
In March 2010, the Federal Trade Commission fined LifeLock for deceptive advertising and for failing to secure sensitive customer data. The FTC said Lifelock used false claims to promote its identity theft protection services.
"While LifeLock promised consumers complete protection against all types of identity theft, in truth, the protection it actually provided left enough holes that you could drive a truck through it," said FTC Chairman Jon Leibowitz, referring to LifeLock's prevalent television ad showing a truck driving through city streets with Davis' social security number displayed.
Lifelock also failed to adequately protect customer's sensitive data prior to September 2007. Appropriate security measures were not taken to prevent unauthorized access to personal information stored on its corporate network. The FTC said none of the data was encrypted and there was poor password management practices for employees as well as vendors who accessed customer information.
As a result of the 12 million settlement, Lifelock must now make consumers aware of the limitations of their services and a data security program was to be implemented to protect customer data.
Despite Lifelock's shortcomings, the services offered can help consumers guard their identity to some extent. Consumers can perform many of the services themselves but if you do not have the time Lifelock will do them for you such as:
1. Credit Alerts. Lifelock will set free fraud alerts on your credit reports. This is a good service but you can do it yourself by contacting just one of the credit bureaus and that one will contact the other credit bureaus on your behalf. But remember it will be a little more challenging for you to apply for credit with a fraud alert in your files.
2. Remove name from mailing lists. Lifelock will remove your name from pre-approved credit card mailing lists and junk mail lists, which is something I suggest you do, especially if you are attempting to repair your credit. The FTC lists "Old-Fashioned Stealing" as a way identity thieves operation. Some identity thieves steal mail from your mailbox. Opting-Out of credit bureau marketing lists can help curtail lots of mail sitting in your mailbox. You can opt out of mailing lists yourself. Get the steps to opt-out of marketing mailing lists.
3. Free Credit Reports. Lifelock orders a free credit report to be sent to you on a yearly basis. One again, you can do this yourself at annualcreditreport.com where you have access to a free credit report from each of the three major credit bureaus once every 12 months.
These are just a few services Lifelock offers, all of which you can do yourself, that is if you have the time. Lifelock will save you time and they do offer a $1 million total service guarantee if you become a victim of identity theft while you are a Lifelock member. They will act on your behalf to repair any damage and spend up to $1 million on lawyers, investigators, consultants and whatever else it takes to restore your good name and recover the direct losses of the identity theft. Members will not personally get any of the $1 million guarantee.
Another identity protection program is available from Equifax. With the Equifax ID Patrol you can "lock" or "unlock" your Equifax credit report in real time which makes it great if you want to apply for credit. You can avoid the hassle of contacting Equifax every time you want to remove or reapply the fraud alert as you have access to do it yourself.
Equifax ID Patrol will scan the Internet for your personal information alerting you if personal information is found on underground trading sites. This feature is awesome as credit card numbers are frequently sold on these types of sites.
You get 24 hour access to theft resolution specialists and a comprehensive credit file alert monitoring system giving you notice on changes to your Equifax, Experian and Transunion credit files. Equifax will give you unlimited access to your Equifax credit report and a one 3-in-1 credit report. The Equifax ID Patrol comes with an identity theft insurance plan up to $1,000,000 with no deductible. Get Equifax ID Patrol Now!