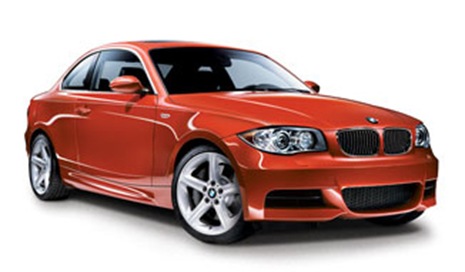 Car loans to consumers with less than perfect credit can be difficult to obtain.
During the "credit crunch" repossessions reached an alarming rate and major banks and lenders ran from bad credit auto loans.
According to Edmunds.com, an auto information company, consumers who obtained loans with interest rates above 10% at dealerships declined to 7% of sales in June 2009 from 11% in January 2009. But car sales have increased over the past few years and bad credit auto loans are on the rise.
In fact, the U.S. auto industry since 2008 has gone from asking for a bailout in Washington to leading the nation's economic recovery.
In September 2012, according to research firm Autodata Corporation, the U.S. averaged a 14.5 million annualized sales rate in the third quarter, the fastest since the 15.3 million pace set in 2008's first quarter.
The need for bad credit auto loans is not uncommon among consumers, especially with FICO, Inc. providing figures that show 25.5% of consumers now have a credit score of 599 or below which puts them in the high risk category for lenders.
GM apparently recognized the need for subprime lending as they acquired AmeriCredit Corp. which allows GM to offer lease and finance deals to the subprime market.
Keep in mind that if you are approved for a bad credit loan you may be required to make a down payment of up to 20%, in order to secure the loan. Consumers with bad credit become less of a risk when a down payment is involved. Get started today finding a bad credit auto loan with the following tips below:
Credit Reports
You want to know exactly what you are dealing with before any lender pulls your credit. Any mistakes, errors or outdated information should be disputed. You want your credit report to reflect as much positive information as possible. Be prepared to explain any recent negative information such as late payments or public records like bankruptcies. Most important is to get your real FICO scores.
Interest rate vs. Down payment
Like the age old question. Which came first, the chicken or the egg? Down-payment or interest rate, which is more important. While the down-payment will demonstrate to a lender you are financially able and willing to invest in your car purchase, the interest rate really determines the amount of your monthly car note.
However, a good down-payment will keep you from being in an upside down loan due to instant depreciation. A new car loses a significant amount of its value as soon as you drive it off the car lot. An upside down loan is when the car owner owes more on the vehicle than it is worth. Putting a down-payment on a car loan may also get you a lower interest rate.
Get your financing before you choose the car
You do not have to sit in shock at a dealership after your credit history is reviewed. Those days are over. No longer are you at the mercy of dealer financing and risking possible embarrassment if you are denied credit.
The computer age has made it much simpler to research and obtain a loan in the privacy and security of your own home before you even step foot into a car dealership.
New and used car loan applications are being processed 24 hours a day via online applications. Lenders are competing for your loans, even if you have less than perfect credit. Online lenders can offer better rates than dealerships because they do not have the expenses that come from running a car dealership, InstantCarLoan reviews completed applications instantly and you can have an answer in as little as 60 seconds. InstantCarLoan is able to help over 30,000 people a month get financed regardless of their credit situation.
Visit your local credit union
With bad credit you will undoubtedly have to pay higher interest rates, sometimes as much as 25 percent. Your local credit union may be able to offer you lower interest rates. Credit unions often have less stringent credit standards. Many of them only pull one, perhaps two at the most, credit reports when making credit decisions. Most other lenders will pull all three of your credit reports.
Chance to Rebuild your Credit

Auto loans are a great way to rebuild credit. Auto loans are installment loans which add to a good credit mix. Mix of credit accounts for 10% of your credit score. Your credit score will increase once you show how well you manage multiple types of credit and debt. An installment loan will carry more weight than revolving accounts such as a credit cards.