If your credit score ranges from fair to poor, the Bank of Missouri Credit Cards are designed for consumers that want to rebuild credit.
The two types of credit cards offered by the Bank of Missouri are full-feature, unsecured VISA® Credit Cards that are accepted at millions of merchant and ATM locations nationwide and online.
Both Bank of Missouri credit cards are considered subprime unsecured cards that don't require a security deposit to open.
Here is a look at the two credit cards:
Continue reading, or jump ahead using these links:
Bank of Missouri Credit Cards
1. Total Visa® Card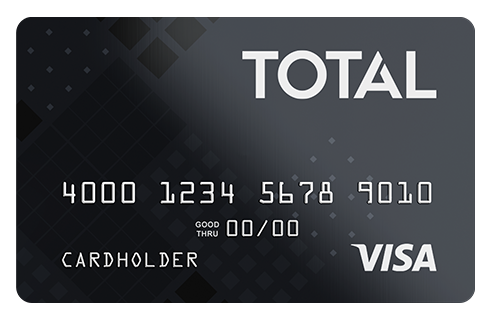 The Total Visa® Unsecured Credit Card is a credit building card that doesn't require a security deposit but unfortunately, the card comes with an annual fee for the first year of $75 along with a whopping 34.99% fixed APR.
On the positive side, payment activity is reported to all three major credit bureaus — Experian, TransUnion and Equifax, which can help you build your credit history.
The minimum opening credit line you can expect to receive with the Total Visa® Unsecured Credit Card is $300 (subject to available credit). However, your initial available credit line will be $225 until you've paid the first-year annual fee of $75.
Details and Features
Total Visa active cardholders get exclusive access to free Credit Monitoring powered by TransUnion!
Checking Account Required
Fast and easy application process; response provided in seconds
A genuine Visa credit card accepted by merchants nationwide across the USA and online
Manageable monthly payments
$300 credit limit (subject to available credit)
Reports monthly to all three major credit bureaus
2. First Access Visa®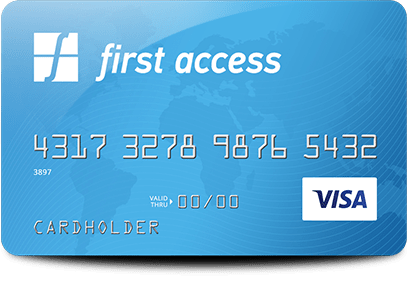 The First Access Visa® is an unsecured credit card for bad credit which means you don't have to put down a deposit to be able to use the card. The card's issuer, Bank of Missouri doesn't specify a minimum credit score to qualify for this card. However, it states the card "does not require perfect credit for approval."
Build credit with the First Access Visa® Card as it reports to all three major credit bureaus, helping you build credit when you use your card and pay your bill on time.
Details and Features
Checking Account Required
Reporting monthly to all three major credit reporting agencies
Perfect credit not required for approval; we may approve you when others won't
Easy and secure online application
$300 credit limit (subject to available credit)
The First Access Visa Card is issued by The Bank of Missouri pursuant to a license from Visa U.S.A. Inc.
How do credit cards for bad credit work?
Credit cards for bad credit work a lot like regular credit cards that can be used to make purchases online or in stores plus pay bills.
Approved transactions. When you make a transaction using your credit card, once that transaction is approved, the payment is made to the merchant by your credit card issuer, and your card's available credit is reduced by the transaction amount.
Statements. Once the billing cycle ends, your card issuer will send you a statement showing all the transactions for that month, your previous balance and new balance, the minimum payment due, and your due date.
Grace period. The grace period is the period of time between the date of a purchase on your card and the due date listed on your statement. During this period if you pay your bill in full by the due date, no interest charges accrue.
Interest charges. If you carry a balance month to month, your card issuer can charge you interest. Your credit card's annual percentage rate or APR reflects the cost of carrying a balance on an annualized basis. Your APR includes both your interest rate and other costs, such as an annual fee if your card has one.
Revolving line of credit. Credit cards are considered a revolving line of credit which means your available credit line is replenished as you pay down your account balance.
Late payments. A payment that is 31 days late can trigger a negative mark added to your credit reports and can stay there for seven years. If you miss the next payment, the negative mark will be updated to 60 days, and it will keep increasing in 30-day increments until a charge-off occurs after 180 days.
Late fees. If you miss the due date for your minimum payment, you may be hit with a late fee.
Annual fees. This is the yearly fee you pay simply to have the card. Many credit cards are available without annual fees but typically require higher credit scores for approval.
Over-limit fees. If you exceed the credit limit on your card, your credit card issuer may charge you an over-limit fee that can range from $25 to $35.
Building credit. By using an unsecured credit card responsibly and making on-time payments, you can consistently increase your credit score.