California bad credit loans offer borrowers access to a fixed amount of money that can be paid off over several years. They are a great resource for people with bad credit looking to avoid short-term payday loans.
Installment loans for bad credit typically offer a cheaper way to borrow money than a payday loan. Plus, with on-time monthly payments, you have a chance to build a positive credit history.
Online lenders have made it quite easy to get approved for California bad credit loans. Instead of traveling from bank to bank you can research lenders, check your eligibility without a hard-pull on your credit report, and get funded as soon as the next business day in most cases.
Continue reading, or jump ahead using these links:
California bad credit direct lenders
Risky borrowers will likely pay a higher rate than good credit borrowers. But keep in mind that most California bad credit loans allow you to repay the loan early without a pre-payment fee.
Universal Credit Personal Loan – credit score needed 560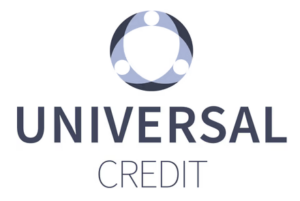 Universal Credit will prequalify you with no impact on your credit score. Universal Credit Loans offers unsecured personal loans up to $50,000, with annual percentage rates (APRs) that range from 11.69% – 35.93%.
About Universal Credit: Universal Credit Personal Loans started its lending company in 2016, catering to borrowers with less than perfect credit. Universal Credit Personal Loans reports your account activity to Experian, Transunion, and Equifax credit reporting agencies.
Making regular on-time payments to a creditor that reports to one or more credit bureaus will demonstrate your financial responsibility and may help improve your credit.
How to Qualify:
A U.S. citizen or permanent resident, OR living in the U.S. with a valid visa
At least 18 years old (19 years old in Alabama)
Able to provide a valid email address
Minimum credit score of 560
Able to provide a verifiable bank account
Pros and Cons of Univeral Credit Loans
Pros
Competitive APR of 11.69% – 35.93%.
Loan terms range from 36 – 60 months.
No pre-payment penalty.
Loan amounts range from $1000 – $50000.
Funding available within 1 business day.
Cons
High origination fee ranges from 5.25% – 8%.
Only two loan term options: 3 years or 5 years.
---
OppLoans – no minimum credit score required
OppLoans offers installment loans for bad credit borrowers up to $4,000. While the loan rates are high, starting from 59% to 199%, you can pay off the loan before the end of terms with no pre-payment penalty. OppLoans offers quick funding and is a less expensive alternative to payday loans.
About OppLoans: OppLoans started in 2012 to give people with less than perfect credit access to no collateral signature loans. If you've exhausted all other borrowing options, OppLoans may be the solution in an emergency.
How to Qualify:
Minimum credit score: 350
Minimum monthly gross income: $1,500
Must be employed or receive benefits, like Social Security benefits. Borrowers cannot be self-employed
Have a bank account in your name with 40 days of history
Receive your paychecks through direct deposit
Pros and Cons of OppLoans
Pros
Loans to borrowers with poor credit.
Option to change your payment date.
No prepayment fees.
Loans as high as $4,000.
Able to fund loans within 1-2 business day.
Cons
High rates from 59.00 – 199.00%.
Short maximum repayment terms of up to 18 months in many states.
---
Badcreditloans.com -no minimum credit score required


BadCreditLoans.com connects you with a direct lender in its network of partners. BadCreditLoans.com can give you a second chance loan because they aren't limited to helping only consumers with good credit.
They have the resources to lend you a helping hand no matter your credit score. Once you complete a short online application, you can get a personal loan offer in minutes from a network of direct lenders.
Your approved loan can be deposited electronically into your checking account in as fast as one business day.
How to Qualify:
Applicants must have a regular income, either from full-time employment, self-employment, or disability or Social Security benefits along with a checking account in their name.
There is no minimum monthly income required.
Personal loans for individuals with credit scores as low as 350.
Loan terms range from 3 months up to 36 months.
A personal loan from a lender or financial service provider in our network often ranges between 5.99% and 35.99%, although APRs vary according to the information that is supplied by you in your loan request.
Pros and Cons of Badcreditloans.com
Pros
Get same-day approval
Loans range from $500 to $10,000 by the next business day
No pre-payment penalty
No collateral required
No hidden fees
Cons
Cannot borrow over $10,000
Lender may charge a loan origination fee that can range from 1% to 6% of the total loan amount. Loan origination fees are deducted from the total loan proceeds.
---
Benefits of borrowing with an online lender
Online lenders for California bad credit loans can tell you instantly if you're approved, how much you can borrow, and what your payments will look like – all with no impact on your FICO credit score.
Banks and credit unions cannot compete when it comes to the immediate approval of California bad credit loans. Typically, a bank loan officer will need to review the application, you may be required to submit documentation, then wait for an answer for several days or even weeks.
Requirements for California bad credit loans
Like most loans, there is standard information and documentation necessary to apply for a California bad credit loan but the application process is completed entirely online.
You will need the following:
Must be 18+ years old.
Must be a legal resident of the US.
Personal information such as your Social Security Number and address.
Monthly income from a job, self-employment or benefits like SSI, disability, or retirement.
Financial information (such as information about your expenses like monthly rent or mortgage payment).
Have an active checking account. (If you currently don't have a checking account due to ChexSystems, banks that don't use ChexSystems will open a new account for you.
Shop Online for a Loan without hurting your score
With online bad credit loans in California, it's fairly safe to shop around. Just make sure the online lender states they prequalify borrowers without impact on your credit score.
When you prequalify for a loan, a lender gives you a general idea of how much you might be able to borrow and with what terms without using a hard inquiry to check your credit history.