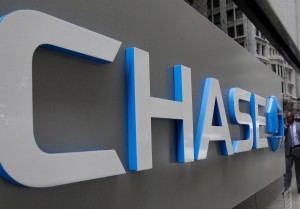 In December 2010, I wrote about a whistleblower that brought allegations of fraud and misconduct against Chase Bank. Linda Almonte was a mid-level executive at Chase Bankcard Services who was fired because of her refusal to participate in fraud.
Ms. Almonte's whistleblower allegations concerned: (1) Chase sold credit card accounts to third party debt buyers with incorrect and overstated balances; (2) Chase routinely destroyed documentation and communication from consumers such as proof of payments or bankruptcy notices; and (3) False affidavits by Chase executives were used in support of debt collection efforts and lawsuits filed against credit card customers.
Ms. Almonte has since resolved the case and is subject to a gag order under the terms of a confidential settlement but this has not prohibited her from speaking out.
On March 13, 2012, American Banker wrote the first in a series of articles it says will detail "what allegedly went wrong in Chase's credit card litigation operation — and how those missteps could roil the banking and debt collection industries."
American Banker reported "…the bank's errors could call into question the legitimacy of billions of dollars in outstanding claims against debtors and legal judgments Chase has already won."
On March 14, 2012, Almonte spoke with American Banker telling them "…State and federal laws are still being violated" and "…authorities need to go back in and finish the job before I shut up."
Specifically Almonte accused Chase of fraud relating to the litigation and collection of 23,000 delinquent credit card accounts with a value of more than $200 million. The accounts had been packaged for sale by Chase.
American Banker reports other employees have corroborated Almonte's allegations made two years ago. "The bank took procedural shortcuts and used faulty account records in suing tens of thousands of delinquent credit card borrowers for at least two years."
Chase has even been accused of shredding records of borrower payments and counter-judgments extinguishing debts.
Another factor compounding the problem was "outhouse" collection attorneys who were paid according to the amount of money they were able to recover. These "outhouse" attorneys only had access to one flawed account system.
Prior to 2008, Chase employees had a review process of the "outhouse" attorneys which acted as a system of checks and balances to ensure correct account information was matched.
In 2008, under new management, the bank saw a new cash cow and went from recovering $130 million annually to collecting billions as the system to ensure accuracy became less of a priority. It was said that "…they measured everything in terms of number of dollars collected." It is estimated the "outhouse" attorneys were suing customers with inaccurate account information in 1 out of 5 cases.
American Banker reported that "mid-level executives who complained were shown the door and staff fell in line with the new regime."
Following the lead of whistleblowers, the Office of the Comptroller of the Currency has reportedly been investigating JPMorgan Chase over allegations that, over the course of at least two years, the bank used inaccurate records when suing thousands of delinquent credit card customers.
In some cases, it is alleged that Chase actually owed some of the customers that were sued. In the meantime, Chase is prohibited from suing any delinquent credit card customers while the federal investigation is ongoing; and, they could face lawsuits and humongous penalties for using inaccurate account information.