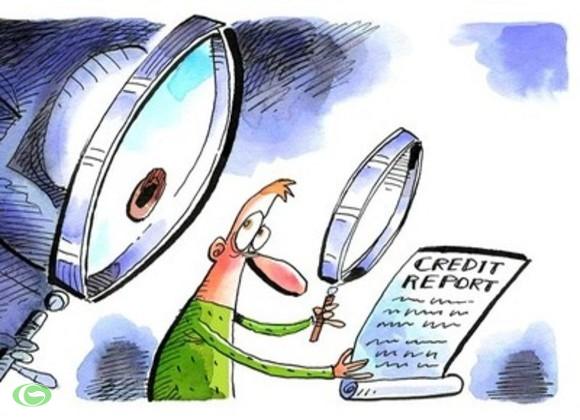 In recent years demand for your personal information has exploded. Consumer reporting agencies compile tons of personal information on you—everything from your credit history to your shopping habits-is available for a price.
According to the Consumer Financial Protection Bureau (CFPB) each of the three major credit bureaus, Experian, Equifax and Transunion maintain more than 200 million files on consumers – tracking about 63% of the U.S. population.
Selling your personal data is a primary revenue source for the credit bureau industry, which had U.S. revenue of about $4 billion in 2011, according to the CFPB. Lenders, banks and credit card companies pay the credit bureaus for consumer information in order to make offers to qualified consumers.
Mortgage lenders will pay for a list of homeowners with a specific credit score so they can contact them with refinancing offers.
The practice is allowed under the Fair Credit Reporting Act which states that credit bureaus can provide consumers' information to companies that plan to make a firm offer of credit. But the practice is not always safe and your personal information could be at risk.
Experian Sold Information to Scammers
Credit bureaus supposedly vet a lenders' intended use of credit reports. But in 2012 Experian, the largest credit bureau, sold consumer data to an ID Theft Service in Vietnam. Experian purchased a company by the name of Court Ventures in March 2012. Court Ventures collected, repackaged and distributed public record data.
Hieu Minh Ngo operated an identity theft service. Posing as a U.S.-based private investigator, he was able to contract with Court Ventures to have access to Experian's data on consumers. The ID theft service he and others operated was called SuperGet.info which sold U.S. consumer's name, address, Social Security number, date of birth, place of work, duration of work, state driver's license number, mother's maiden name, bank account and credit card numbers.
Even though there were signs the company was a scam like Superget.info paying Experian for monthly data access using wire transfers from Singapore, Experian never picked up on the signs.
Ngo was indicted in New Hampshire following his entry into an unincorporated territory of the United States, Guam, and being transferred to New Hampshire. Read the full story here.
Whether your data is accurate or not it can be sold to legitimate creditors and in the case of Experian even to scammers which can lead to identity theft, higher costs for credit and insurance or even denial of a job.
Keep it safe and Opt Out
Almost everything about your use of credit, including amounts borrowed, credit lines, opened and closed accounts, application inquiries, and how well you've honored your obligations on mortgages, credit cards, car loans, and other types of credit is contained in the major credit bureaus. Bankruptcies, foreclosures, liens, and collections are also maintained. Public record information like court judgments might also appear.
Keep your information safe and prevent the credit bureaus from profiting off your personal information by opting out. It's free and takes less than 5-minutes to fill out the form online. Even better, you will only have to opt out one time and it takes care of all three major credit bureaus.