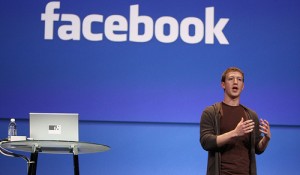 Very few people have 500 plus friends in actual life. But in virtual life, it is not uncommon to see Facebook profiles with 500 plus friends.
Be careful if you are on Facebook and "friending" anyone who makes a request, it may be a debt collector in disguise.
As a growing number of Americans struggle with bills; an industry that is growing along with Americans' struggling is the debt collection industry.
Debt collection is a booming business and it should come as no surprise debt collector's troll Facebook looking for debtors. In fact, many debt collectors have a policy on how to use Facebook to locate debtors.
"We often need to locate or investigate people and routinely use social media sites," says Washington, D.C.-based lawyer Thomas J. Simeone, who manages a firm of five attorneys. "Facebook is the first step now."
According to Michelle Dunn, a 24-year veteran of the debt-collection industry and the author of "The Guide to Getting Paid," setting up fakes profiles for the purpose of using it to friend someone is one strategy collection agencies utilize. "If you look like a really good-looking girl, a lot of people would accept a friendship even if they don't really know the person," she explains. Only a few states have laws against online impersonation.
As the popularity of social media shows no sign of slowing down, there are a few actions a consumer with outstanding debt should take to protect their privacy:
Implement and Update Privacy Settings
First, your Facebook profile should be set to private. Divulge as little information as necessary. A Facebook profile with public settings can show your current hometown, employer, school, date of birth and even family members. All of this information helps debt collectors identify you.
In fact, you have done all the work for them. Debt collectors can save money and bypass skip-tracing services by simply using "Google" to search for your Facebook profile.
Second, Facebook experiences online privacy disasters on a regular basis. Whether they redesign the website, implement new functions, or add third-party applications, Facebook does not automatically protect your privacy.
In January 2011, Facebook announced it was temporarily suspending a controversial new policy that enabled Facebook application developers to access users' home addresses and mobile phone numbers. As you can see it is up to you to update and check your privacy settings on a regular basis. When changes occur to Facebook it may or may not existing privacy settings.
Status Updates
Updating your status on Facebook such as your whereabouts — shopping, at work, daily routine, on vacation, at the movies, etc. provides a wealth of information to debt collectors. Not only has the debt collector found you on Facebook they now have more than enough information to pursue you for a debt. If you have a judgment against you any posting about employment could very well lead to wage garnishment.
Like Button
You may want to skip the "like" button because the entity you like, such as your bank or credit card company may be collecting information about you that you unaware of.
Friends, family & associates
Skip-tracers search your online friends and family by looking at the network of people and cross-referencing them with other databases that include your relatives and associates. Once debt collectors confirm your identity the floodgate of calls is opened. In this case, privacy settings may not shield you as you cannot control the privacy settings of friends and family.
Is it legal for debt collectors to use Facebook
There is no law that prohibits debt collectors from searching for consumers on Facebook or any other social networking site such as Myspace or Linkedin. However, misrepresentation is illegal according to the Fair Debt Collection Practices Act.
It is a gray area. Misrepresentation is prohibited according to the law but a debt collector can request a friend connection, people friend strangers all the time. But if that debt collector misrepresented themselves as an acquaintance or colleague in order to get you to friend them, that would be illegal.
Should you mistakenly friend a debt collector, it is illegal for the debt collector to harass you. They cannot post any information about your debt, post insults or warnings. If the debt collector leaves you message, make sure you print out that message to begin a paper trail. You can make a complaint with the Federal Trade Commission and report the debt collector to Facebook as a spammer.
You may also be able to sue for damages under the Fair Debt Collection Practices Act because the debt collector engaged in unauthorized debt collection using social media.
In August 2010, Melanie Beacham of St. Petersburg, Florida, filed a lawsuit when a debt collector, MarkOne, contacted not only Ms. Beacham on Facebook but also her sister and other relatives. Ms. Beacham fell behind on her $362 car payment due to illness.
Facebook Policy
While Facebook does not have a specific policy prohibiting debt collectors from utilizing their platform, they do have policies which prohibit threats, intimidation and hateful contact from one user to another.
Privacy is a major unresolved issue for the Internet. Awareness is crucial when it comes to posting details of your personal life on Facebook and any other social networking site.
Whether you knowingly owe a debt collector or not, exercise caution when posting general as well as intimate information on Facebook. The best option would be to learn how to deal with a debt collector to favorably resolve the matter.