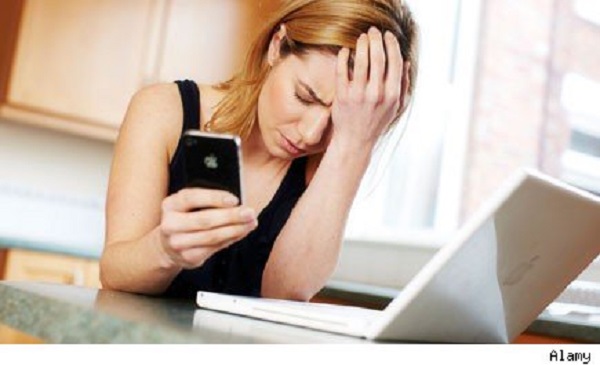 It seems the fleecing of consumers never ends. If consumers did not have enough to worry about, there is a growing trend of debt collectors calling about fake debt. These fake debt collectors use tactics that are absolutely in violation of the Fair Debt Collection Practices Act (FDCPA) such as impersonating law enforcement and threatening jail time.
ABC News did an insightful report about scammers masquerading as debt collectors and calling consumers in an effort to collect fake debt. Most of the consumers did not owe any debt or the alleged debt owed had been paid in full. The scammers are basically stealing money from Americans.
These fake debt collectors often speak with a foreign accent and are believed to be operating from homes, automobiles, and foreign countries such as India. Some of the names they have used are "Affidavit Consolidation Services," "Criminal Bureau of Identity," "U.S. National Bank," "US Justice Department/Payday Loan Division," "Federal Investigation Bureau," "United Legal Processing" and other phony names.
It has been difficult for authorities to locate the scammers but there are ways to protect yourself if you know a little about the FDCPA and exercise caution when applying for loans online.
Online Payday Lenders

One of the most common ways a fake debt collector has your personal information is that you've applied for a payday loan online. Even if you did not actually take the loan, your information can end up in the hands of scammers who call demanding payment.
This is especially true of payday lenders who are not direct lenders.  They are lending networks that connect customers to payday lenders. After you submit your information, you are supposed to be matched with a lender and redirected to the lender's website. Be careful when applying online for a payday loan. A direct payday lender can help alleviate the risk of exposing your information to an online scam operation.
If you ever need to apply for a payday loan online, read the fine print and if it says something like "WE ARE NOT A LENDER. WE DO NOT MAKE OR BROKER LOANS" exercise extreme caution, you may be exposing yourself to risk.
Arm Yourself with the FDCPA

1. No Debtor's Prison. Fake debt scammers rely on fear and lack of knowledge about debt collection laws. The FDCPA says debt collectors cannot make false or misleading statements. Impersonating law enforcement or threatening arrest is a violation. There is no debtor's prison in the United States so any collector who threatens you with jail is breaking the law.
2. Identify Original Creditor. If you ever receive a call from anyone identifying themselves as a debt collector, the law requires that the debt collector provide you with the name of the creditor on behalf they are attempting to collect the debt.
3. Calling Employers. Fake debt collectors almost always call consumers at work – and several times a day. They may even tell a supervisor that some type of bank fraud has been committed. This is against the law.
You can stop calls at work verbally by stating "receiving calls at work is inconvenient for you and/or that your employer does not allow calls at work related to personal matters." By making such a statement calls are prohibited by the FDCPA. However, it is best to put your request in writing, certified return receipt mail, in order to have proof.
4. Written Communication. After you speak with a debt collector, the FDCPA says they have five days after the initial communication to send written notice of the debt, unless they have already sent written notice. The written notice must contain the amount of the debt; the name of the creditor to whom the debt is owed; statement that the consumer has 30 days to request debt validation; and dispute a portion or the entire debt.
5. Threatening Legal Action. Some fake debt collectors claim they are attorneys or are calling from an attorney's office. They may refer to a fake case number or say they are about to file a lawsuit against you. Both actions are a violation of the FDCPA.
The Scam Depends on You

Your participation is necessary for the scam to work.  It is fairly reasonable that any consumer would not question a fake debt collector because they are often armed with a great deal of personal information about you. They have your name, employer, date of birth, Social Security Number which lends credibility to callers.
Some consumers will pay up even when they are unsure whether they owe any money once the word lawsuit or jail is mentioned. Don't be intimidated.
If you are being targeted by a fake debt collector, stay off the telephone, get the scammers address, send a cease and desist communication letter and by all means, do not pay or make agreement to pay. Be sure and file a complaint with the FTC and your State Attorney General's Office, they could have other complaints which propel them to investigate and shut down the scam operation.
Get more information on dealing with debt collectors.