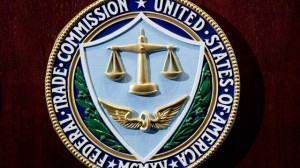 A Glendale, CA based debt collector is paying $1 million to settle charges of falsely portraying itself as a law firm in text messages, telephone calls and by mail along with inappropriately disclosing the debts to their family, friends and co-workers.
The FTC alleges that National Attorney Collection Services Inc. sent text messages and made phone calls in English and Spanish in which they purposefully neglected to disclose that they were debt collectors, which is illegal.
In an effort to collect debts, National Attorney Collection Services, Inc. posed as attorneys when in fact they are not. In some cases, the Federal Trade Commission lawsuit said, National Attorney Collection Services, Inc. even threatened to have debtors arrested.
The debt collector company was really out of control in not only portraying itself as a law firm in text messages but also using mailing envelopes picturing a large arm shaking money from a consumer who is strung upside down. The FTC said the companies had broad reach over consumers, having sent more than 1 million texts. The texts were meant to alarm borrowers into responding. "It is URGENT for you to call National Attorney Services regarding a very sensitive matter," read many texts, which included the borrower's first and last name and a fake case number.
Here is an example of an envelope allegedly used by defendants to contact consumers about their debts: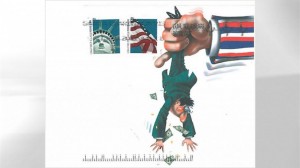 Debt collectors are not permitted to publicly disclose someone's private debts, because doing so could endanger their jobs and reputations, the FTC said. Envelopes can include only the name and address of the company.
Many of the debtors had fallen behind on payments to payday loan companies, which often charge exorbitant interest rates to borrowers with poor credit histories, the FTC said in its lawsuit, filed at U.S. District Court in Los Angeles.
But that is no reason to blatantly violate the Fair Debt Collection Practices Act. The FTC lawsuit said "Defendants have engaged in deceptive and unfair practices in almost every facet of their dealings with these consumers."
This was also the first time the FTC filed an action against a debt collector using text messaging to collect debts in an "unlawful manner."
It is not a violation for a debt collector to communicate by text message, the FTC said. But the communication must be factual and must include disclosures about the debtors' legal rights. The text messages sent by debt collector failed to include the proper disclosures.
In their messages, the collectors used their company names or variations of it to lead consumers to believe an attorney was contacting them, the FTC said. They also falsely threatened to sue consumers for not paying debts or to garnish their wages.