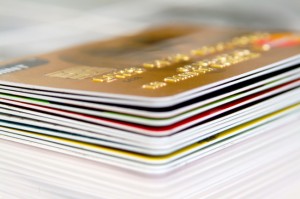 A debt management plan is an agreement with you and a debt relief provider such as Consumer Credit Counseling Service (CCCS) to repay unsecured debts in full over a period of time.
The debt management plan helps consolidate unsecured debt such as credit cards, some loans and even medical bills into a single monthly payment.
The single monthly payment is then distributed to creditors by the debt management plan provider. The debt management plan provider will attempt to negotiate a reduced interest rate, lower charges, waive fees, eliminate late and over-limit fees, and reduce monthly payments.
Once the single payment amount is determined and a payment schedule is established, a typical debt management plan takes between 36-60 months to complete. The accounts are credited with 100 percent of the amount paid through the debt management plan and upon completion; debts will be paid in full.
A good credit counseling agency will further work with you to avoid future debt issues, assist in the management of future debt and help to reestablish your credit history and improve your credit score.
Due diligence and research must be involved when deciding to contract with a reputable debt management plan provider. The credit counseling agency may charge a nominal fee to help cover expenses on behalf of the consumer.
Consumer Credit Counseling Service is a non-profit organization. They are available in almost all cities around the country and offer free debt management consultation to determine if a debt management plan is necessary. Watch out for any debt management company charging high fees for establishing a debt management plan or claiming they will eliminate your debt. The Federal Trade Commission has a good article on how to choose a credit counselor. If you are thinking about using a credit counselor follow the suggestions in that article.
A debt management plan is normally for someone experiencing severe debt that has few options, besides bankruptcy, to get out of debt. If you are not behind on payments and can make the minimum monthly payments, you may not qualify for a debt management plan.
But if your credit is good and you can make a reasonable monthly payment, your credit card company may lower your interest rate. You can approach your credit card company on your own to negotiate a lower interest rate. See Lower Your Interest Rate for more information.