High-yield savings accounts offer a safe way to build wealth through compound interest. Investing in the stock market offers the potential for higher returns but also comes with a much higher degree of risk.
With high-yield savings accounts, you get stable and consistent growth through the power of compound interest.
How compound interest works with high-yield savings accounts
Compound interest grows upon itself. Think of it as the "snowball effect." When a snowball rolls down a hill, it continuously picks up snow – the bigger the snowball gets, the more snow it packs on – it compounds during its travel down the hill.
A high-yield savings account can be looked at in the same way.
Interest is earned on money that previously earned interest. This cycle leads to increasing interest as balances get bigger and bigger.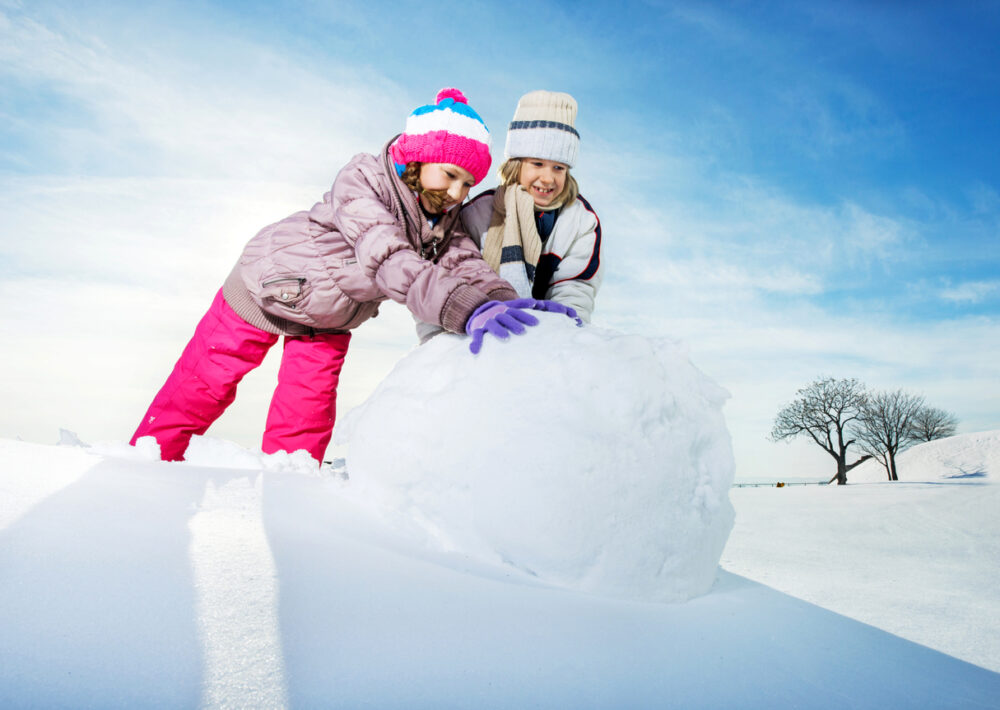 High-yield savings accounts make you money
Compound interest is the key to how high-yield savings accounts make you money. Currently, the average annual percentage yield across all savings accounts is just 0.08 percent, according to the Federal Deposit Insurance Corp with some banks paying as low as 0.01%.
High-yield savings accounts currently earn around 6 times more than the national rate. That makes a big difference in what 0.08 percent will make you. For example:
Deposit $10,000 in a savings account that earns compound interest at 0.08% percent per year. Assuming interest compounds on a monthly basis, in one year you'll have made $8.00.
Deposit $10,000 in a savings account that earns compound interest at 1.50% percent per year (18x the national average.) Assuming interest compounds on a monthly basis, in one year you'll have made $151.00.
If you're not earning that "interest-on-interest" (compound interest) in a high-yield savings account, you're leaving money on the table.
How much high-yield savings accounts can earn
Check out how much an initial deposit of $1,000 with $100 monthly deposits will earn over 20 years with a 1.50% APY.
The figure above breaks down how much different savings accounts can yield using an initial deposit of $1,000 into an account with a 1.50 percent APY, plus adding $100 every month and never incurring any fees.
If you keep saving for 20 years, you'll have approximately $29,318.08 in your account (total contributions: $25,000) and you'll have made $4,318 in interest. That's a nice chunk of money earned in interest.
Restrictions on savings accounts
While savings accounts are the most reliable and safe investments, they do have a few restrictions. Many high-yield savings accounts have minimum balance requirements and penalize you with fees or lower APYs if you don't maintain that level of investment.
Plus, due to a Federal Reserve Board rule known as Regulation D, account holders are only allowed to withdraw or transfer money six times per month without paying a penalty. However, since the COVID-19 outbreak, the Feds removed this limitation; although some banks have chosen to maintain the 6 withdrawals per month limitation.
Some savings accounts don't offer an ATM card. But if your goal is to build wealth and earn as much compound interest as possible, you don't want to make too many withdrawals anyway.
How to find a high-yield savings account that pays compound interest?
When opening a high-yield savings account, look for accounts that compound daily. But keep in mind you might only see interest payments added to your account monthly. Other features of a high-yield savings account would be:
Free account. Avoid high-yield savings accounts that charge a monthly maintenance fee. You don't want to dive into your compound interest earning by paying a monthly fee.
Free ATMs. Look for a bank that will not charge you for using out-of-network ATMs or banks that offer ATM reimbursement in case you use another bank's ATM. Using ATMs that aren't affiliated with your bank can lead to charges from the ATM provider and your bank.
Minimum balance to earn interest. Avoid banks that offer high-yield savings accounts that require a minimum balance to earn interest.
Minimum balance to avoid fees. Some banks charge a fee if you don't keep a certain amount of money in your account at all times.
Higher APYs: High-yield savings accounts generally offer significantly higher interest rates than traditional savings products. That means you can earn more on your money and meet your savings goals faster.
Online high-yield savings accounts are a good place to start
Online high-yield savings accounts typically offer the best place to save your money. It's important to get a competitive rate for compound interest to work for you. You don't need to earn the best rate on the planet, but you should at least earn a competitive rate.
Because online-only banks don't have to worry about the costs of running a brick-and-mortar facility, they are more likely to offer higher rates on savings accounts.
Our top picks for high-yield savings accounts with no monthly fees
Current Savings — 4.00% APY

The Current Savings Account offers an APY of 4.00% but you can only earn that rate on funds up to $6,000. However, you can grow $6,000 of your savings 60x faster than the current national savings rate average. With Current Savings Pods, you can organize your savings goals while making money on your cash. The more you put in, the more you'll make. It's that simple.
Minimum opening deposit: $10.00
Monthly fee: $0
Requirements: You must open the Current Spend Account which is essentially a checking account to be eligible to earn a 4.00% Annual Percentage Yield (APY) — a rate that's 60x higher than the national average.

---
UFB Direct Savings Account — 2.21 percent



UFB Direct UFB Direct is a division of Axos Bank, offering branchless banking to customers that desire exceptional high-interest rates on savings and money accounts. Accounts at UFB Direct are FDIC insured to the maximum allowable limits ($250,000) per depositor.
Minimum opening balance: $100
Interest rate: 1.66 percent
Monthly fee: None
---
CIT Bank Savings Connect Account — 1.90% APY

CIT Bank is one of the best online savings accounts offering a stellar interest rate. It only requires a minimum deposit of $100 to open an account and comes with the CIT eChecking. Opening the Savings Connect/eChecking combo gives the benefits of easy access to your funds with your linked eChecking account. CIT Bank does not charge a monthly fee.
Minimum balance: $100 to open
Monthly fee: None
Easy deposits: Deposit checks remotely and make transfers easily with the CIT Bank mobile app.
Digital convenience: With online banking and the mobile app.

---
Quontic High-Yield Savings — 2.05% APY

Customers can earn an annual percentage yield (APY) that's over 21x higher than the national average with interest compounded daily and credited to your account every month. Quontic Bank's customers enjoy the convenience of banking online or with a dynamic mobile app with features like remote check deposit, bill pay, account transfers, the ability to send money through Zelle® and receipt tracking make managing your finances easy.
Minimum opening deposit: $100.
Monthly fee: There are no monthly service fees.
Requirements: You'll need some personal information including your Social Security number and a valid U.S. government-issued ID, an external bank account for funding, and $100 to open a checking or savings account.

---
Axos High-Yield Savings — 0.61% APY

The Axos High-Yield Savings Account offers an APY of up to 0.61%. Customers can set up account alerts, enable or disable your ATM card, and manage your Axos Bank High-Yield Savings account online. You can also use its mobile app to do any of those tasks. With the Axos High-Yield Savings Account. On a $10,000 balance, you'll earn $61 annually compared to just $10.
Minimum opening deposit: $250.
Monthly fee: Axos Bank doesn't charge you a monthly fee.
ATM Card: Axos is one of the few banks that offer customers an ATM card with their savings account.
Requirements: You can earn the 0.61% annual percentage yield for balances under $25,000. Balances between $25,000 and $99,999.99 earn 0.25% APY, and balances over $100,000 earn 0.15% APY.

---
Final thoughts on high-yield savings accounts
Consistent investing in a savings account over a long period of time can be an effective strategy to accumulate wealth. Even small deposits to a high-yield savings account can add up over time.
Start your snowball now by earning compound interest in a high-yield savings account today. You'll never regret it.
Once your high-yield savings account grows, the next step is to consider higher-risk investments. Savings accounts are best for:
Emergency funds.
Saving for a downpayment for home or car.
Unexpected expenses.
Quick access to money when life throws you a curveball.
Consider Investing
Investing can be complicated but it's also one of the quickest and most effective ways to make your money grow. If you're new to investing take a little time to learn how to research and evaluate potential stock purchases, dividends, mutual funds, exchange-traded funds (ETFs) and other investment vehicles.
You can invest on your own but it's probably best to start with a broker. But remember that brokerage firms charge different amounts to use their services, and the fees may vary by how much you have in your accounts. Fees can eat up a big chunk of your savings, so be sure you shop around to find the fee schedule that costs you the least before high-risk investing.
It's important to keep in mind the risks that come with investing in stocks. Many people saw their investing portfolios lose half their value or more during the Great Recession, but those who held on saw their investments recover and then some within a few years.
Few investments come without risk unless it's a high-yield savings account. The ones with the greatest risk stand to bring the greatest gains, but also the greatest loses.