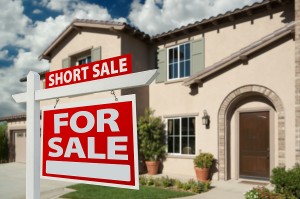 Question: I currently own a home that's valued at $40,000 but my loan is for $60,000, can I get a short sale on my current home and purchase another home right away. I need a home with bigger space and I felt that I made a mistake when I purchased this home.
Answer:
A short sale is a transaction in which the amount owed on the home exceeds the value of the property. Since the short sale involves the lender agreeing to accept an amount which is less than the amount owed on the property, your lender must approve the sale. In most states, lenders will forgive the difference and not pursue you for a deficiency judgment.
It is important to note not all lenders accept a short sale, especially if it is more financially beneficial for the lender to foreclose on the property. Every lender is different. Moreover every seller may not qualify for a short sale.
Qualifications for a Short Sale
Typically a short sale is only done under certain circumstances. Your lender will determine if you qualify; however below are a few common criteria for a short sale:
 Market value of the property has dropped. Even if the payments are current on the home a lender may consider a short sale in order to avoid homeowners walking away from upside down mortgages (owing more than the home is worth).
 Homeowner has experienced a hardship such as loss of income, unemployment, reduced income, illness, bankruptcy, lack of assets or divorce.
Extenuating circumstances such as relocating for a job.
Short Sale Process
The short sale process can take several months. Being prepared may move the process along more smoothly. The lender may request you submit a financial package. Guidelines vary from lender to lender but the short sale package will probably involve the following documents:
Financial Statement
2 Years Tax Returns & W-2s
Recent Paystub
2 Recent Bank Statements
Hardship Letter
Property Sales Comparables for your neighborhood
Letter of Authorization which authorizes your real estate agent or attorney to speak with the bank on your behalf.
Preliminary Net Sheet which is an estimated closing statement showing the sales price you expect to receive along with the costs sale, loan balance, any outstanding payments, late fees and real estate commissions. (Your real estate agent will prepare this document).
Lastly, you have to find a buyer. The short sale cannot occur unless you have a buyer making an offer to purchase. You may meet all the qualifications and have your package together but without a buyer, you will not qualify for a short sale. Even if you have a buyer, your lender decides whether or not to accept the buyer's offer.
Purchasing After a Short Sale
Be prepared for your credit score to take a hit. A short sale may reduce your credit score by as much as 160 points. Read "A ShortSale will lower your credit score" to find out more about short sales and the impact on credit scores. Typically a credit score of 620 or higher is required to get a mortgage loan.
Although lenders are under no obligation to help you maintain your credit, you can always request the lender not report adverse credit to the credit reporting agencies as part of your short sale negations. You never know unless you ask.
The waiting periods for buying a new home after a short sale are as follows:
FHA Mortgage Loan: If there was no mortgage default which led to the short sale you can purchase immediately. If there was a default the FHA waiting period is 3 years unless the borrower has re-established good credit and can show extenuating circumstances.
Fannie Mae Mortgage Loan: There is a 2-year wait if the borrower puts a 20% downpayment; 4-year wait if the downpayment is between 10% to 20%; 7-year wait if the borrower puts less than 10% down; and a 2-year wait if the borrower puts more than 10% and can show extenuating circumstances.
Freddie Mac Mortgage Loan: There is a 2-year wait if the borrower can show extenuating circumstances or a 4-year wait if the borrower has no extenuating circumstances.
This information is believed to be accurate; however, considering the changes in the economy and recent government policy, there may be updated information. Contact FHA, Fannie Mae and Freddie Mac for the most recent guidelines.
This is just a general overview of the short sale process and waiting period for new homeownership. The best advice I can offer is to find a good real estate agent in your area who is a Certified Distressed Property Expert or a National Association of Realtors Short Sale Specialist. The short sale process can be made easier with the right real estate agent. Good luck to you.