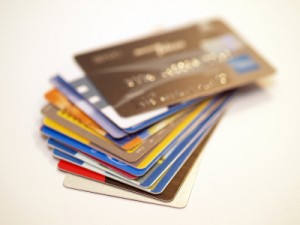 Business credit can be established without using personal credit history and there are several good reasons why it should be done that way.
Business cards for people with bad personal credit can be difficult to find. This is one major reason why it is essential that business credit cards, small business loans and business lines of credit  be set up separately from personal credit and this step-by-step guide will teach you how to establish business credit without a personal guarantee.
Small business owners who co-mingle personal credit with business credit run the risk of ruining both business and personal credit ratings should default occur. Business credit that is not co-mingled with personal credit provides several protections to you and your business:
First, should your business be sued, your personal assets are protected. Second, the "corporate veil" does not exist when personal finances are co-mingled with your business finances. Third, lenders may limit funding if your personal liabilities are lumped with business liabilities.
Many small business owners believe they must provide a personal guarantee to obtain business credit. A personal guarantee means the business owner assures repayment of a business debt with personal assets, if the business defaults on the debt.
The personal assets to repay the debt could be cash, investment securities, notes, real estate investments, your personal residence, copyrights and even shares in a closely held corporation. A personal guarantee will tie your personal assets with your business debts. The following steps will help the small business owner begin to establish business credit without a personal guarantee.
1. Find a location and establish a business identity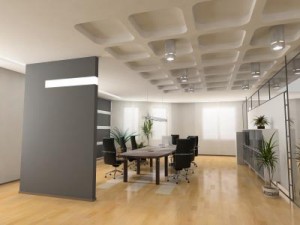 The physical location of your business is imperative to establishing a business identity. Home businesses are growing in popularity and very legitimate; however the drawback is stability and privacy. If you are planning a move it may not be helpful in establishing business credit.
Additionally, your home address will be used in public documents as it is your business. Many businesses use a mailbox rental location, with a street address, as the business location.
Separating your business credit from your personal credit may be more difficult when using your home address. The ideal scenario is to have an actual business location. Whatever address you decide to use, keep it uniform. Use the exact same address on every business document, application, bank account, form, magazine subscription, catalog…you get picture. You are establishing a business identity.
2. Decide the Business Legal Structure
To begin establishing business credit separate from personal credit you must structure your business as a corporation or limited liability company (LLC). It is best to consult a professional such as an attorney or accountant to make the best decision. The most common ways to structure a business is as follows: The C-Corporation; S-Corporation; Sole-Proprietorship; Limited Liability Company and Partnerships are the most common. However, each has separate benefits and drawbacks, especially when it comes to taxes. For business credit separate from your personal credit you will need to structure your business as a Corporation or Limited Liability Company.
3. Get an Employer Identification Number
Obtain an Employer Identification Number (EIN). The (EIN) is a nine-digit number which the IRS assigns in the following format: XX-XXXXXXX. It is similar to a social security number but is strictly used for business purposes. To establish business credit without a personal guarantee you must have an EIN. Business credit is tracked using your business name, business address and employer identification number. You may obtain an EIN online from the IRS online. The application is simple and takes about 5 minutes. You can even receive the EIN via email.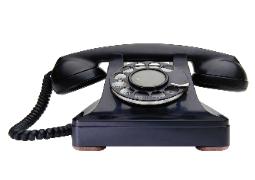 4. Establish a Business Telephone Line
A business phone line with your company name listed in the 411 directory assistance and the Yellow Pages must be established. Set up a dedicated business phone line. The business phone line account must be listed under the exact business name and the phone must be answered in your exact business name. The billing address for your phone must be exactly the same as your business location. Uniformity is important.
5. Open a Business Checking
Open a business checking account under the exact legal name and address of the business. Business checking accounts can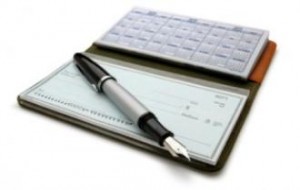 be opened with as little as a $100.00 deposit. Your banker will be invaluable to you at some point so take a little time to research the bank before you open an account. The goal is to establish thebusiness account where a long term relationship can be built.
6. Obtain the necessary Licenses and Permits
Obtain required business license, permits and/or registrations in the City or Jurisdiction where you do business. When starting a new business always register your business name, even if it is a home-based business. Registering your business is a very important initial step in starting a business. It not only allows you to see if someone else has registered a business in that name, but also enables you to open a business checking account. Most banks will not open an account under your business name unless you have proof your business name has been properly registered.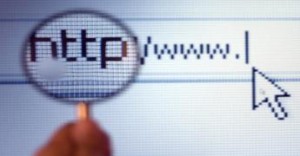 7. Get a Website
Your business should have its own Website and Email address. A website helps to establish your business presence. It also acts as an informational tool. The website does not have to be all bells and whistles. Something professional and simple is sufficient.
8. Get a Dun & Bradstreet Number and Establish a Business Credit Profile
Dun & Bradstreet is the largest tracker of business credit. There are other business credit companies, mainly Experian Business and Equifax; however, Dun & Bradstreet is probably the most widely used company in the industry. The D-U-N-S Number is a nine-digit identification number that provides unique identifiers of business entities. You can apply online for at Dun & Bradstreet for a D-U-N-S number. There is no charge for the number and you will receive it within 30 to 45 business days.
A D-U-N-S Number can be assigned in as little as 1 business day for all businesses required to register with the US Federal government for contracts or grants. You can pay for their credit builder products and services in order to receive the D-U-N-S number immediately, but it is definitely not required. Dun & Bradstreet employs very aggressive tactics which lead you to believe you must purchase their credit builder services. Should you decide to purchase credit builder products remember prices are negotiable. D&B products can be expensive so negotiate a lower price.
A Dun & Bradstreet profile can be established by having 3 to 5 businesses reporting to your Dun & Bradstreet credit profile each month. When opening credit accounts with your EIN and DUNs number confirm those businesses report each month to Dun & Bradstreet, this will build your credit profile without having to purchase Dun & Bradstreet's credit builder products.
It is important to know that every bit of information you give D&B may end up in your credit profile. All information reported to D&B will be public information and; unlike personal credit, it is much harder to correct and change that information. There are no federal rules or laws which protect business credit files. There are many good reasons to reveal as little specific financial information as possible as your business competitors can easily gain access to that information. Do not feel pressured to disclose every detail about your business, even though D&B sales representatives may ask.
9. Begin to Apply for Business Credit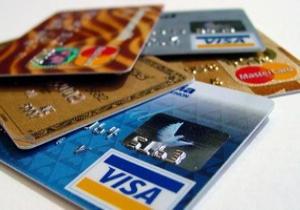 At this point you are ready to establish business credit. Since the "credit crunch" of 2008, it has become a bit more difficult to get business credit. Unfortunately many small businesses defaulted on debt and now many of the larger companies require personal guarantees. A good place to start is your local vendors such as office supply stores. If you have a business that uses suppliers or manufacturers, such as the clothing industry, request credit from those entities.
Apply for commercial credit (business credit) with your EIN and DUNs number only. Avoid providing your social security number as you do not want to provide a personal guarantee. Apply for new credit sparingly. A few applications every 30 to 60 days is sufficient. Do not be tempted to apply for several accounts at one time. You may get your business credit profile flagged!
If you have existing business accounts, in good standing, add them to your Dun & Bradstreet business credit profile. Contact your vendors and request they report your account information to Dun & Bradstreet. Only request those account added if you have a good payment history with them. There is no benefit in adding less than perfect accounts.
10. Pay the invoices before the due date
Business credit can be Net 20, 30, 45 or 60 days which means you pay the balance in full within that time-frame. If you do not have the cash to pay the bill in full do not use the account. On the other hand, if you have a good amount of cash on hand, use the credit generously and pay the invoice before the due date. This will help establish a good Paydex Score.
Dun & Bradstreet maintains a Paydex score (credit score) which ranges from 0 to 100. A Paydex score of 80 and above is very good. This is where the Net accounts are beneficial. A business that pays its accounts in full before the invoice is generated, receive the highest Paydex scores. It is possible to receive a Paydex score of 90 or above based on your payment history. You will need at least 5 accounts paid in full before the due date in order to establish a high Paydex score.
If your credit is bad, at some point you may have to rebuild your personal credit in order to qualify for large lines of business credit. The large lines of business credit can be difficult to get if you have less than perfect credit.