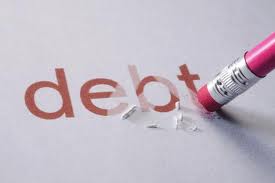 Question: I have 2 collection accounts on my credit report that say open.  They are from Portfolio Recovery and LVNV Funding. These accounts per my credit report are from 2007 how are they still open?  In the status it doesn't say charged off, it's blank.
What should I do with these accounts? These are the only collection accounts that are still reporting my information as of August 2011.  I would like to pay the debt off but only through debt pay for a deletion.
They say first date delinquency 2007 but date opened 2008.  How is that? I haven't used a credit card in 3 years. I'm trying to get a house and want to get these collection account settled.  Thank you for your help!
Answer: If you have not paid the collection accounts then they remain "open".  Only original creditors can charge-off accounts. Collection agencies are companies who collect debts and purchase delinquent debts in order to collect on them. They are not original creditors because they have not extended a credit account to you. Therefore, they cannot charge-off an account and that is why the "status" does not say charge off.
The original creditor where the delinquency first took place may have the term "charge-off" along with other information in the "status" section but not the collection agency.
There are several strategies you can attempt to remove collection accounts:
1. Pay for Deletion. Since you are already leaning toward this method, I suggest you read further about settling collection accounts for less than owed and pay for deletion agreements to get more direction on how the process works and maybe you can save a few dollars.
2. Dispute the Collection Accounts. Disputing collection accounts first may result in the desired outcome — removal. But take caution because if the collection accounts are verified as accurate, the date of last activity may be updated. This may cause your credit score to decrease because the negative accounts look as though there has been recent activity.
As far as the "first date of delinquency" also referred to as the FRCA Compliance date it will differ from the date the collection account was opened because the first date of delinquency is determined by the original creditor, not the collection agency.
The date of first delinquency is the date an account became 30 days late which led to a charge-off by the original creditor. This date should never change as it determines the 7.5 year reporting period for a negative account on your credit reports. If a collection agency changes that date to make the first date of delinquency look more recent, they will be committing a serious violation of the FRCA known as re-aging.
3. Debt Validation. Have you requested debt validation which requires debt collectors provide proof, from the original creditor, that you owe the debt. Debt collectors rarely have any proof you owe a debt, other than your name, address, telephone number and amount of debt. In your situation you are dealing with the worst of the bottom feeder debt collectors, LVNV Funding and Portfolio Recovery.
There is a very long discussion over at the creditboards.com regarding LVNV Funding and how some consumers have successfully deleted LVNV Funding. It is well worth the read and you may be able to get additional ideas on how to proceed.
There is no one perfect solution; you may have to try several strategies but if you are planning on applying for a mortgage loan, the pay for deletion method may be the best and quickest strategy to put get rid of these collection accounts. Sometimes it's good just to move on and put it behind you. Good luck to you.