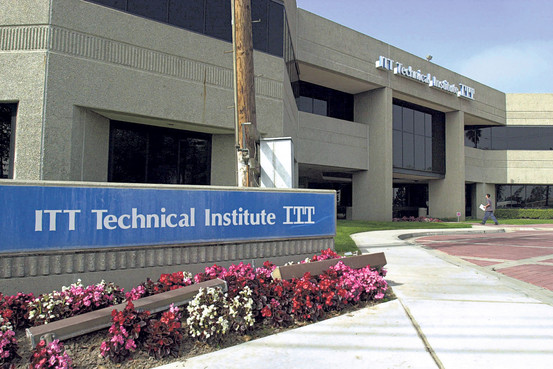 The Consumer Financial Protection Bureau (CFPB) sued for-profit college ITT Educational Services over pushing high-cost student loans. The CFPB filed a lawsuit accusing ITT College of predatory student lending.
The lawsuit alleges students were exploited by ITT and pushed into high-cost private student loans that would likely end in default.
"ITT marketed itself as improving consumers' lives but it was really just improving its bottom line," said CFPB Director Richard Cordray. "We believe ITT used high-pressure tactics to push many consumers into expensive loans destined to default. Today's action should serve as a warning to the for-profit college industry that we will be vigilant about protecting students against predatory lending tactics."
ITT has more than 140 institutions in 38 states according to its website. The college also operates as ITT Tech and Daniel Webster College. ITT enrolls tens of thousands of students online as well as its 140 institutions.
Among the country's for-profit colleges, ITT has one of the highest tuition costs. An associate's degree at the school can cost more than $44,000, while a Bachelor's degree program can cost $88,000.
The CFPB's lawsuit alleges that between July 2009 and December 2011, ITT encouraged students to enroll by providing them with a zero-interest loan called "Temporary Credit." The credit was used to close the tuition gap between a student's federal aid and the school's high tuition rate.
Typically, the Temporary Credit had to be paid in full at the end of the student's first academic year. When students were unable to repay their first year Temporary Credit, ITT allegedly pushed high-cost private student loan programs to cover the costs of repayment and second-year tuition gap.
Students were led to believe they would land jobs with enough salary to repay their private student loans. But as the lawsuit alleges, the true intentions of ITT was revealed by its CEO during investor calls when it was said converting the temporary loans to long-term loans was the company's "plan all along."
"This is truly an American tragedy," Cordray said. "Students may think they are climbing a ladder to success when instead they are getting knocked down, crushed by student debt that does not help them gain a better job or a better life."
Other legal actions have also been brought by different states against ITT, including New Mexico which is suing over the ITT's nursing program, saying that many students were unable to complete the program or transfer their credit to other institutions.
The CFPB lawsuit is not the first time a for-profit college has come under scrutiny. The Government Accountability Office has conducted investigations into a number of schools that use high-pressure enrollment tactics and misleading promises to attract students. The CFPB is seeking restitution for victims, a civil fine, and an injunction against the company.