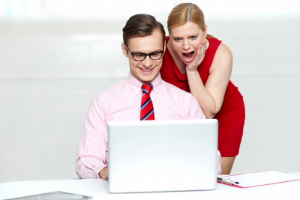 Consumers should check their credit reports regularly – And there is no excuse not to check reports because once a year, Federal law entitles you to a free credit report from each credit bureau.
Despite a 2013 Federal Trade Commission study showing one in five consumers have errors on their credit reports and 5% of those consumers have serious errors that could result in less favorable loan terms; one-third of Americans have NEVER checked their credit reports.
According to a recent Google Consumer Survey conducted by TransUnion, one third (32.7 percent) of Americans surveyed said they have never checked their credit report or credit score.
The information contained in your credit reports is used to calculate your credit scores. Any mistake or error could potentially ruin scores. By not check your credit reports you run the risk of being denied for credit or granted credit with much less favorable terms.
There may be several reasons consumers do not pull their credit reports. Possibly consumers do not realize they can check there own credit without impacting your credit score. Or, perhaps some consumers do not want to see what's on their credit report. But not knowing does not make negative information nonexistent. All consumers should have a good idea of what their credit profile looks like.
TransUnion Vice President Julie Springer outlined the importance of checking credit reports in a news release announcing the survey results:
"Your credit report and credit score play crucial roles in achieving your financial goals. With a healthy score and responsible past credit behavior, you will make it more likely for lenders to offer you lower interest rates on mortgages, auto loans, other loans and credit cards — even your property and insurance rates can benefit."
The survey showed more interesting results about consumers who had previously checked their credit reports and scores. Of those survey respondents 24.6% said they hadn't done so in the last year.  So consumers who know the importance of staying on top of credit reports and scores don't always maintain good financial habits.
Once a year is not enough to monitor credit reports but it's a start. Consumers should take the time to see how their credit reports and scores change and how factors like payment history; credit utilization; average of age of accounts; credit mix; and inquiries negatively and positively affect credit scores. Conquer any fear of seeing what's on your credit reports and monitor your FICO scores for changes.