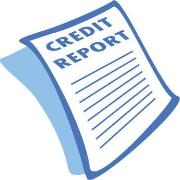 Who is Payment Reporting Builds Credit
In 2008, I first wrote about the Payment Reporting Builds Credit ("PRBC") credit report. At that time this was a little known resource available to consumers which reported nontraditional credit items such as rent, utility and cell phone payment history for consumers with thin credit files, no credit or consumers needing to supplement bad credit files with good credit.
The company was known as "Pay Rent Bill Credit, Inc. (PRBC)." In 2009, Microbilt Corporation acquired Payment Reporting Builds Credit and later; in 2010, Microbilt re-launched the PRBC Report with FICO Expansion Score.
FICO Expansion Score brings together alternative credit data sources and calculates a score based on those alternative data sources.
Prior to Microbilt's acquisition, Pay Rent Build Credit, Inc., issued the PRBC Consumer Report. Now, Microbilt has the exclusive rights to the FICO Expansion Score which makes the PRBC Report with FICO Expansion Score the leading "alternative" consumer credit report.
What is a PRBC Report with FICO Expansion Score?
The PRBC Report contains bill payment information on nontraditional sources of credit, such as rent, cable, daycare, insurance, electric, gas, and cell phones. The PRBC Report with FICO Expansion Score offers a credit score ranging from 300 to 850, much like the traditional FICO score except it is calculated from nontraditional credit sources. The highest scores are given to consumers who pay their bills on time.
Who Views PRBC Credit Reports
The PRBC Report with FICO Expansion Score is not in any way used as frequently as traditional FICO credit scores but there are many large businesses and organizations that will accept the nontraditional data on the PRBC Report. In fact, consumers with thin credit files looking to purchase a home may be surprised to find that Fannie Mae, Freddie Mac and FHA will accept a PRBC Report in making mortgage loan decisions. Dell Financial Services, Ford Motor Credit and Daimler Chrysler will also consider the PRBC credit report.
The PRBC report with FICO Expansion Score is compliant with the Fair Credit Reporting Act (FCRA) and only made available and utilized by lenders for "permissible purposes."
Because not all credit issuers and lenders accept PRBC Reports, you will have to inquire with lenders, creditors, employers or insurance companies to see if they will allow you to supplement your traditional credit reporting agency information.
This may be an excellent way to increase your chances of getting approved with good rates when you apply for credit. For more information visit: www.prbc.com. A PRBC credit report can not only show that you have paid your bills on time but also offer a viable alternative to the traditional credit reporting agencies.