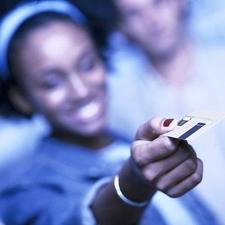 Banks have been exploring ways to recoup lost revenue due to the Dodd-Frank financial legislation of 2009. Prior to the financial overhaul legislation banks collected billions in overdraft, credit card and transaction fees.
According to Moebs, an economic research firm, banks brought in 38.5 billion in overdraft fees in 2009 alone.
A November 2010 survey by Cardhub.com said "banks could lose as much as $9 billion of the $22.8 billion collected each year in interchange fees" because of debit-card restrictions.
This loss in revenue has caused banks to creatively seek ways to collect new fees such as monthly maintenance checking account fees, inactivity fees on credit cards, balance transfer fees, charges for services like fraud alerts, debit cards and even credit reports.
Prepaid cards may be the new golden goose
The Dodd-Frank financial legislation does not include provisions for prepaid cards and they are exempt from the new financial restrictions. Prepaid cards have become fairly popular over the last few years because of the credit crunch.
Many consumers could not only get new credit but some were also prohibited from opening a bank account due to poor credit history. Prepaid cards are most similar to loadable gift cards, except with fees.
Segment of society ignored by banks
Big banks traditionally avoided the prepaid card demographic as most prepaid products are marketed by nonbanks to low-income consumers without checking accounts. Low income consumers tend to conduct fewer transactions and banks do not make a lot of money from them.
In addition to low income consumers, teenagers, students and regular consumers who want a secure way of shopping online also utilize prepaid cards. You can find a slew of prepaid cards at grocery stores, convenience markets and check-cashing businesses.
There is a tremendous opportunity for banks to regain the loss of debit-card fees with prepaid cards, as they carry the same interchange rates as debit cards. Some of the ways banks are looking to push prepaid cards is by replacing debit cards for low-income customers with small checking account balances.
Prepaid cards could save banks money because they cost less to maintain than traditional checking accounts.
Should you decide to get a prepaid product conduct thorough research because prepaid cards are not debit cards and you can get sacked with extra fees and unknown problems. Consider the following when making a choice for a prepaid card:
Fees
Some prepaid cards charge a monthly fee, an activation fee, ATM withdrawal fee, inactivity fee, a fee for bill payment, speaking to customer service, getting account updates and even a closing account fee. Fees can range from $3.95 on up depending on the prepaid product.
Before the short-lived Kardashian prepaid debit card was abruptly taken off the market, a whopping $99.95 yearly fee came with the privilege of using the card. Other fees included a $1.50 ATM withdrawal fee and even a $25.00 card replacement fee.
One of the lowest fee prepaid visa debit is the UPside Prepaid Visa. There is no activation fee and the monthly fee is only $0.99 per month if you load $500 or more each month and $5.05 otherwise. There is absolutely no fee on purchases, free direct deposit and free cash back at Point of Sale ($1.95 if you withdraw cash at the ATM).
Prepaid card activity must be closely tracked because most do not automatically issue statements like credit and debit cards. Activity can be viewed online or via a toll free number but a fee may be involved to keep track of card activity over the phone.
Fraud Protection
Prepaid cards may not have the same protections as credit and debit cards. Some prepaid cards offer the same protections as a credit card but you must read the fine print. Expect to pay a premium for a prepaid card which offers protections.
One good aspect of a prepaid card is you definitely cannot spend more than the amount loaded on the prepaid card but unauthorized purchases may not be refunded.
And, if you purchase defective merchandise, it will be more difficult to dispute and recover charges that have already been paid to a merchant. Unlike credit cards where charges for defective merchandise can be disputed and recovered, a prepaid card will not offer the same assurance.
In the end, the convenience of prepaid cards may not outweigh the fees and costs. Make an informed decision by reading the contract in full before signing on the dotted line as there may even be a fee for closing an unwanted prepaid account.