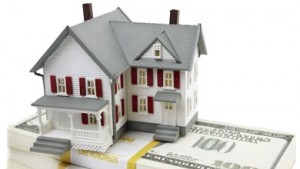 REX Homebuyer program is not your typical government down payment assistance program. Founded in 2004, FirstREX provides homebuyers with financing alternatives to help people purchase homes. FirstREX is not a bank or lender but rather an equity investment firm.
How it Works
Let's say you want to buy a house, can afford the monthly loan payment but do not have enough cash required for the required down payment — Or, you may have enough for the down payment but are hesitant about putting all your savings into the purchase.
This is where FirstREX can help. FirstREX can provide up to half of the down payment. The company gets 40% of the change in value when you sell in return.
There is a great example of how the program works in the June 7, 2013, edition of the LA Times by Lew Sichelman.
"Here's how it works: Say you want to buy a house that sells for $500,000, but you're a little short on the requisite 20% down payment ($100,000 in this case). FirstREX will provide up to half of the down payment, or $50,000.
In return, you typically agree to give the company 40% of the change in value when you sell.
So, 10 years from now, let's say the home is worth $600,000. If you sell, FirstREX gets its original investment of $50,000 plus its share of the change in value, or $40,000. You receive the rest.
But by then, you've paid your $400,000 mortgage down to $325,000, so you pocket $185,000 (minus Realtor fees). That's $60,000 from your share of the appreciation, $75,000 you built in equity by paying down the loan and your original $50,000 down payment.
Better yet, during the time you owned the house, you made no payments to FirstREX, and your 20% down payment prevented you from having to pay costly mortgage insurance.
Now suppose the housing gods turn angry again, and your house is worth only $400,000 when you sell in a decade. The mortgage payoff is still the same $325,000, leaving the proceeds to be split 60-40. So FirstREX receives $10,000: its original $50,000 investment, less $40,000, which is its share of the $100,000 loss. You get $65,000."
The program allows you to buy a little more house than you may normally be able to afford. It can help homebuyers purchase now instead of taking time to save for a home and possibly missing out on the lower home prices and lower interest rates.
FirstREX also eliminates homebuyers from having to shell out extra money for mortgage insurance. Mortgage insurance (PMI) is required if your down payment is less than 20 percent of the appraised value or sale price. A mortgage insurance policy protects your lender in case you default on the payments.
By using funds provided by the program homebuyers may have extra money left over after closing to use for decorating or improvements.
Co-chief executive of FirstREX, James Riccitelli, says "…it is a form of shared appreciation." "It's not debt of any kind…"It's an innovative solution that helps responsible buyers bridge the funding gap.""
If there is a profit the homebuyer and FirstREX share it; and if there is a loss, FirstREX shares in the loss as well.
In fact, if home values do not rise but instead decline, FirstREX is paid less at the end than the amount originally invested.
Riccitelli says "Even when there's no change in value the buyer benefits from using our money at no cost…"
At any time the homebuyer can end the agreement without the sale of the home through buying out the investor.
One caveat — The program is for homebuyers that have the credit history and income to qualify for a mortgage but need down payment assistance. It is not for homebuyers with less than perfect credit.