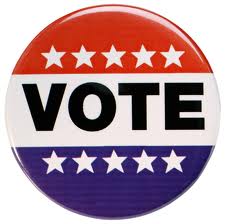 Presidential elections always bring out heated debates and hot topics. Americans are becoming hypersensitive to political issues with access to multiple media and news sources. Unfortunately, scam artists have found new ways to profit from our growing political sensitivity.
While a robust participation in the political process is always good for a democracy; participating by donating money should include a well thought out plan.
According to the Better Business Bureau, "Scammers are already gearing up for this year's Presidential election, from robocalls offering a "free cruise" for taking a political survey, to promises that President Obama will pay your utility bill."
On August 14, 2012, the Better Business Bureau issued a warning about election-season scams. Paula Fleming, spokesperson for the local Better Business Bureau said "Scammers use incentives based on what they think voters want to hear…Hot topics like health care, economic recovery and unemployment, are sure to be the alluring topics this election season, but it can be anything in the news that makes the pitch sound more realistic."
The Better Business Bureau reports a few of the election-related scams:
Free Cruise in exchange for participating in a telephone survey. Once consumers complete the survey, they are asked for a credit or debit card number to cover the "port fees" and taxes. If the consumer requests verification of the call or request a call back number, they are subjected to high pressure sales tactics.
President Obama will pay your utility bill. Scammers are claiming President Obama will pay your utility bill. Consumer must supply their social security number along with banking information. The scammers say this information is needed to arrange the payment of the utility bill. What consumers get in return is a fake bank routing number that will supposedly pay their utility bills. Do not fall for this. Not only is there NO money to pay utility bills, the scammers now have enough personal information to commit identity fraud.
Fake fundraising calls requesting political donations. Fundraising calls from legitimate sounding organizations may not be related to President Obama's or candidate Romney's campaigns. If you get a call requesting political donations, research the organization first to determine if it is legitimate. Requesting a call back number in no way insures legitimacy. The best practice would be to call or visit the candidates' website to obtain official contact information to make a donation.
Legitimate political polling and survey companies NEVER offer prizes for your participation nor do they require a credit or debit card number, social security number or banking information. Do not allow your emotions to overtake your thinking.
Being passionate about a political candidate or political issue does not mean you can let your guard down. Keep your identity and your money safe at all times by having a well thought out plan to give to any political candidate or political cause.
4 Tips to follow when donating:
(1) Any website that takes credit or debit cards should always have the "https" in the website address of the donation or payment page. The "https" instead of the standard "http" in web addresses is a sign the website is using an encrypted connection.
(2) Verify the contact information. Any political organization should have complete contact information including a telephone number and U.S. address.
(3) Avoid clicking links in emails. Political scammers are well aware of the simplicity of email. If you get an email from a political candidate or political group do not click links in that email. Instead, type the name of the group directly into your web browser which will lead you directly to the website. When you click a link in an email, that link could redirect you to a scammer's website.
(4) Donations should be paid with credit cards. A debit card gives direct access to your checking account. Debit cards provide limited liability protections and it can be highly inconvenient to report losses to your bank due to fraud. On the other hand, credit cards provide more liability protections due to fraud and can be easily reported to your credit card company without the fear of your entire bank account being compromised.
Just remember to keep your money and identity safe this election season and always be on the lookout for potential fraud.