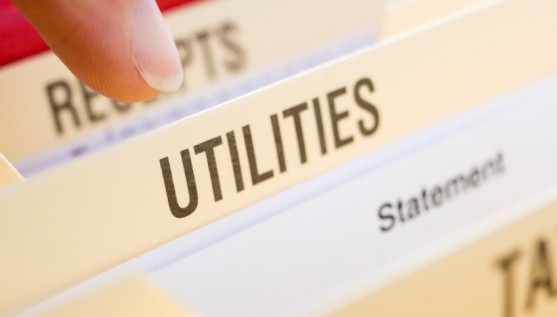 A bill in Congress is gaining support to include rent and utility bills in the calculation of credit scores. The "Credit Access and Inclusion Act," was introduced in the summer of 2013.
While the bill would not require landlords or utility companies to report the information to credit bureaus, it would give these types of creditors permission to report to the credit bureaus if they so choose.
The thought behind the bill would be to help more consumers establish and improve their credit scores by including non-loan payments on credit reports. But not everyone believes this is a good idea.
Advocates of the bill say consumers with on-time rent and utility bills would be rewarded with higher credit scores. But opponents of the bill say it may hurt consumers who are slow paying rent and utilities.
Pros of the Bill
Consumers with thin files will have a better chance at establishing good credit by showing they handle bills responsibly. When consumers, especially those building or rebuilding credit, can show they manage debt responsibly, it opens doors to better credit offers at affordable interest rates.
Currently more than 50 million consumers are without a credit score due to thin credit files. Including non-loan payments would make it easier for consumers to establish a credit history.
Cons of the Bill
Consumers who fall behind on rent or utility bills can be penalized if these types of non-loan bills are reported to the credit bureaus. Most utility providers don't report late payments unless the customer is unable to catch up and the account is turned over to a collection agency.
If rent and utilities are permitted to report it is likely that landlords and utility providers would report late payments to the credit bureaus within the first month a customer is late.
It is so much easier to lower your credit score than to increase it. One or two late payments can take as much as 100 points off a good credit score. Missed utility payments could hurt credit scores instead of helping them.
Some non-loan providers currently report to the credit bureaus. For instance, Experian collects rent payment data from more than 400 property management companies through its RentBureau service.
Positive rental payment information is reported. But for the consumers who are included, it has absolutely no effect on the credit scores used by most banks, lenders and credit card companies. None of the positive rental information gets calculated in a FICO score. Instead, it's included in lesser-known scores that few lenders use.
The status of the bill remains "in committee" which basically means no progress has been made in getting it to the House or Senate for a vote. Proponents of the bill want to see a change saying "a full file credit reporting system is necessary."
When providers only report negative information, the credit reporting system is already stacked against borrowers, says Michael Turner, president of the Policy Economic Research Council, a nonprofit research firm that helped encourage the bill.