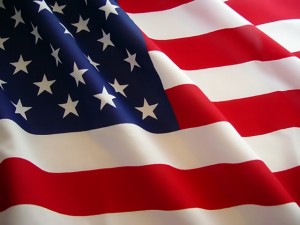 The U.S. Small Business Administration (SBA) has a small business loan for veterans, military service members, and even their spouses. The Patriot Express Loan can be used to establish a new small business or expand an existing business.
The Patriot Express Loan Initiative builds on the more than $1billion in loans the SBA guarantees annually for veteran-owned businesses. One of the major benefits and differences in this small business loan for veterans is that it offers fast loan approvals.
What is a Patriot Express loan
The Patriot Express Loan is a streamlined loan product based on the SBA's Express Program. This loan program comes with enhanced guaranty and low interest rates. The Patriot Express loan is offered by the SBA's network of participating lenders nationwide and offers a fast turnaround time for loan approvals. Patriot Express loans are available in all 50 states, the District of Columbia, the U.S. Virgin Islands, Puerto Rico and Guam.
Small business borrowers have an accelerated turnaround time for SBA's review. Your application will receive a response within 36 hours.
Loan amounts
Loans are available up to $500,000 compared to the maximum loan amount of $350,000 available under SBA Express. The Patriot Express loan qualifies for SBA's maximum guaranty of up to 85% for loans of $150,000 or less and up to 75% for loans over $150,000 up to $500,000 which contrasts with the maximum 50% SBA guaranty that applies to all SBA Express loans.
Interest rates
Generally the Patriot Express loans feature interest rates from 2.25% to 4.75 over prime rate depending on the size and maturity of the loan.
Who can get a Patriot Express loan
Veterans (other than dishonorably discharged)
Service-disabled veterans
Active-duty military eligible for the military's Transition Assistance Program for potential retirees within 24 months of separation and discharging active duty members within 12 months of discharge
Reservists and National Guard members
Current spouses of any of the above
Widowed spouse of a service member or veteran who died during service or of a service-connected disability.
How the Money can be Used
The Patriot Express Loan Initiative can be used for most business purposes, including the following:
Start-up business
Business expansion
Equipment purchases
Working capital
Inventory or business-occupied real-estate purchases
For more information visit: http://www.sba.gov/patriotexpress/
Your local SBA district office will have a listing of Patriot Express lenders in your area.