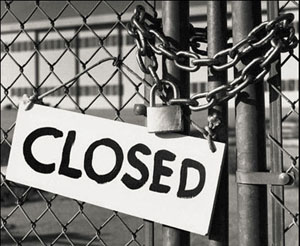 International Arbitration Services and Hearshe Kemp LLC must shut down as a result of deceptive practices.
On February 25, 2013, New York Attorney General Eric T. Schneiderman announced his office has fined and forced the shut-down of the two Buffalo, New York based debt collectors.
Both companies have been fined $10,000 after it was found they engaged in deceptive practices. International Arbitration Services actually closed down last fall after receiving a subpoena from Schneiderman's office; and, Hearshe Kemp LLC was given until March 15, 2013 to terminate its operations.
Charges of Deceptive Practices
After several consumer complaints to the Federal Trade Commission and Attorney General Schneiderman's office, investigations determined that both debt collection firms lied about their credentials to intimidate consumers and avoid state oversight.
Schneiderman said "These companies willfully represented their experience and practices in a deliberate effort to intimidate consumers struggling to pay their debts," Schneiderman said in a statement. "The use of such deceptive tactics is unacceptable."
International Arbitration Misleading Consumers
International Arbitration falsely claimed to have a staff of 2,000 specialists and former judges along with nationwide offices in all 50 states.
The investigation found the company had lied or exaggerated its relationship with judges and legal experts. None of this was true. The company, which collected old debt, actually began in 2011 and had only one office in Buffalo. The staff was limited the company website included fake photos of people who were identified as corporate officers.
Hearshe Kemp LLC Misleading Consumers
Hearshe Kemp LLC went as far as telling consumers they would go to jail if they did not pay the alleged debts. They also threatened consumers with litigation which they had no intention of taking.
Hearshe Kemp's company website misrepresented its credentials and contained false information by claiming it had relationships with debt collection attorneys who had successfully litigated debt collection cases. It was also found consumers were given incorrect amounts owed on debts.
Both investigations were prompted by consumers that made complaints to the Federal Trade Commission and the state Attorney General's Office. It is not a waste of time to report debt collectors who violate the Fair Debt Collection Practices Act. Make your complaints heard and know how to handle debt collectors, it can make a difference.