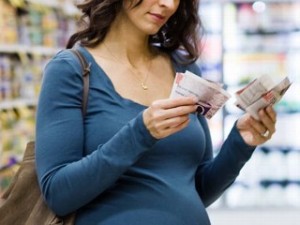 Recently I watched a few episodes of TLC's Extreme Couponing and was shocked at how much money consumers were able to save.
In the few episodes I watched the extreme couponers were buying as much as $1200 in groceries and other products and paying as little as $6 to $0 for goods. I have never seen anything like it, simply amazing!
But as I watched the amazement turned to bewilderment as it seems the extreme couponers were actually mini-hoarders. You have to see it to believe it but they actually had rooms, basements, closets, garages and pantries full of stockpile. One such couponer had something like 5 freezers and several refrigerators to hold the stockpile.
I was impressed with some of the extreme couponers who prepared care packages for the troops or gave many of the goods to homeless shelters.
The show got me thinking as some couponers had turned to extreme couponing due to loss of income. As the economy struggles to recover from the recession, consumers with debt may be better off paying down that debt with their savings as opposed to stockpiling 200 bottles of shampoo, soda and candy bars.
Being that several couponers had experienced or were in the process of experiencing financial difficulty, I am sure a few may have unpaid credit card, student loan or medical debt. The savings could help a couponer enter into a debt reduction plan. I am positive being debt free has to feel way more gratifying than looking at 500 rolls of toilet paper stacked in your garage. Others engaging in couponing could use the savings toward a down-payment for a home or retirement nest eggs.
If you are going to dive in dumpsters for coupons, steal coupon mailers from your neighbors and spend 20, 40 and even 60 hours per week strategizing and organizing, make it count toward something long lasting.
Most of us are not going to do what it takes to "extreme coupon;" however, for us regular consumers who wish to save some money and pay off debt here are several tips for couponing:
Check out your local grocery store, some have a once a week 8-hour time slot for great savings. If you live in the area, they may even send you weekly mailers alerting you the upcoming in-store savings.
When you enter into a grocery store, check the areas closest to the entrance doors as they may have a coupon book you can use immediately on purchases.
Get a rain-check for items the store may have listed in a coupon book but ran out. Usually there is no time-limit on the rain-check, they are good until you use them.
The Sunday newspaper has a plethora of coupons; it just takes time to go through them for items you use.
Call your local grocery store and see if they have special discounts for military personnel or seniors citizens.
Be aware coupon policies differ from store to store and some supermarket store chains will double coupons with no maximum while other chains may not accept double coupons at all.
Check out online sites such as Groupon and Coupon Mom. In fact Coupon Mom has free videos, tutorials and even ebooks that teach consumers how to save 50-100% on groceries.