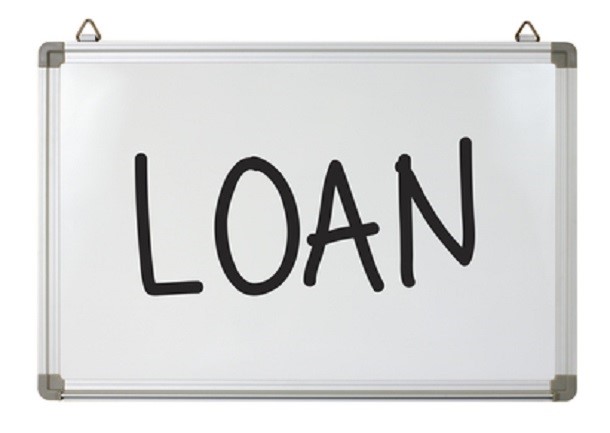 One of the top questions we get on this website is "where can I get a loan with bad credit?" The economy is slowly recovering and getting approved for credit is still challenging, especially if you have bad credit. The options for a bad credit loan are limited and what resources are available can be expensive.
An unsecured bad credit loan can be the most expensive because no collateral is involved. When you find a loan for bad credit look over the terms before signing any agreement, you do not want to get in a situation that may cause additional damage to your credit.
Below are several resources for bad credit personal, auto and business loans:
Bad Credit Personal Loans
Your local Credit Union
Credit unions are not-for-profit cooperative financial institutions owned by its members. Members of a credit union typically have a common affiliation such as working in the same place, belonging to an association, church, labor union or living in the same area. Generally credit unions will work with members to approve a loan.
Credit history is important but it is not the only criteria used to approve a loan; and, most credit unions only pull one credit report from one credit bureau. Research the local credit unions in your area, they can be a good source for financial products when your credit is less than perfect.
Online Personal Loans
Go shopping online for a personal loan and save time as well as gas. Online personal loans can offer quick qualification. Loans up to $20,000 are available for a wide range of purposes, including debt consolidation, vacations, tuition, repairs, auto down payment, wedding, small business, home improvements, emergency or unexpected expenses. All types of credit are invited to apply online for a personal loan.
Friends and Family
Getting a loan from friends or family can save you money along with being the best way to avoid high interest costs. Bad credit personal loans typically come with higher interest rates but you may be able to avoid this with a loan from a friend or family member. Just remember to put the terms in writing and have formal loan document drawn up.
Collateral Based Lending
Collateral based loans are not your typical loans. They are based on various assets you own. The assets could be jewelry, art, vehicles or boats. Loan amounts vary in amounts and are usually high interest loans. The qualifications are not as stringent as traditional lenders because assets are used to back the loan.
Collateral based loans are especially popular as banks are not lending as much due to the economic downturn. Collateral based loans are often the only alternative for many consumers as well as businesses. This type of lending is done by private lenders and you must be willing to pay higher interest rates and possibly use more than one item as collateral.
Currently, the most popular type of collateral loan is the Car-Title Collateral Loan. Car-Title collateral lenders provide an auto equity loan which allows you to borrow cash up to $10,000 based on the equity in your vehicle. You get to keep your car and you'll have a regular payment on that loan. A lien is placed on your vehicle in exchange for the loan. Once the loan is repaid the title is returned to you. Title loans can have a bad reputation which is understandable because many come with exorbitant interest rates. In some instances loans can be repaid over 60 months.
Payday Loans
A payday loan may be the last resort. Payday loans can range from $100 to $1,000 depending on the state where you live. The problems with payday loans are the astronomical interest rates. The enticing feature of payday loans is easy qualification. Most payday loans only require you have a verifiable income, a paystub and an active checking account. The loans are usually repaid upon your next payday but in some cases can be extended. Cashnet USA is a direct lender offering instant online approval.
Subprime Lender
As a last resort a subprime lender  will loan to consumers with bad credit. The amount you can borrow may be limited to $15,000. Be prepared to pay a higher interest rate with a subprime lender so make sure you are able to meet the monthly obligation. You may be able to extend repayment terms up to 60 months, just read the fine print before you sign any contract.
Develop a Personal Banking Relationship
If you have a long term established relationship with your banker it may be a good idea to begin looking for a personal loan at that institution. Your credit scores will be the primary determinant but a good banking relationship can sometimes sway a decision in your favor if you have a few dings on your credit report.
The relationship could be in the form of a checking or savings account, a Certificate of Deposit, a mortgage loan, or business banking accounts. Stable, long term employment will also weigh heavily in your favor.
Bad Credit Auto Loans
Instant Car Loan
You get access to multiple lenders with a wide variety of car dealers. Bad credit, no credit and even bankruptcies are welcome. Instant car loan can help! The application process takes 60 seconds and even if you are approved you have no obligation to take the loan.
Bad Credit Business Loans
Secured Business Loan
Business owners with bad credit can use a personal savings account, business savings account or a CD to secure a business loan. This practice is called a cash-secured loan and most major banks have such products.
Accounts Receivable Loan
If your company is expecting a significant purchase order, you may be able to use that purchase order to secure a loan from the bank. The purchase order can be used as collateral.
Peer-to-peer lending
Peer-to-peer lending works for some business owners because it is simple and less red tape is involved. Borrowers typically choose a loan amount, post the listing and allow investors to choose how much they are willing to loan. The loan may come from one or several investors but once the amount of the loan is reached, it is wrapped into one loan. Prosper.com is a peer-to-peer lender which offers business loans up to $35,000.
Business Line of Credit
Link any of your business's online services to qualify on the spot. Unlike traditional lenders, businesses are by looking at real life data, not just a credit score. No paperwork, faxing, or waiting in line. Kabbage provides you with ongoing access to funds. Draw against your line of credit as often as once a day and pay only for what you take!
Accion USA
Accion USA is a nationwide microlender specializing in low-to-moderate income business owners who may have insufficient credit history and are unable to get a traditional bank business loan. They offer business loans from $500 to $50,000.
Finally, bad credit loans are not so terrible if the terms are within your budget and are manageable. Getting approved for a bad credit loan can be viewed as an opportunity to rebuild credit and improve credit scores. All payments must be made on time and if possible, pay more than the minimum due. This can reduce the interest paid over the life of the loan and get a loan paid off sooner.