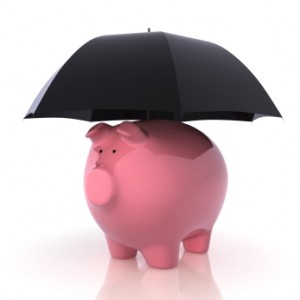 The federal government opened the doors to the Consumer Financial Protection Bureau on Thursday, July 21, 2011.
This new watchdog agency is designed to police consumer financial transactions in order to avoid another catastrophic financial crisis.
The Consumer Financial Protection Bureau is the first major agency specifically focused on consumers to be launched in Washington since the early 1970s. The bureau will particularly focus on overseeing credit cards, mortgages and other financial products.
This agency has been a long time coming as consumer groups have fought for years to have the federal government increase involvement in protecting consumers from financial fraud.
Consumers Union, an advocacy group, released results of a recent poll showing 74% of respondents supported the new protection bureau.
There is some concern whether the bureau's mere 400 employees will be overwhelmed with complaints in its early stages as millions of consumers have unresolved complaints pertaining to the subprime mortgage crisis and many others have complaints regarding credit card interest rates and fees.
The bureau staff is expected to triple to 1,225 by the fall of 2012 but that still may not be enough to handle consumer concerns and complaints.
Elizabeth Warren, an Assistant to the President and a Special Advisor to the Secretary of the Treasury on the Consumer Financial Protection Bureau said "Consumer outreach will be the heart and soul of this agency," with about a quarter of its budget going toward responding to consumer complaints.
According to its website, "The central mission of the Consumer Financial Protection Bureau (CFPB) is to make markets for consumer financial products and services work for Americans—whether they are applying for a mortgage, choosing among credit cards, or using any number of other consumer financial products."
The bureau is expecting consumers to be a part of the watchdog efforts by reporting suspicious activity by banks, credit card companies, mortgage brokers and other lenders.
On Thursday, July 21, 2011, the agency will begin its first endeavor by enacting the consumer response center for credit card problems. Another major initiative will be merging two complicated lender required mortgage disclosure forms into a less complicated single form; giving consumers the information they need to understand the terms of their agreements with financial companies.
Although the bureau opened its doors on July 21, 2011, they are without a director, as Republicans continue to not only oppose any appointment but also attempt to destroy; or, at the very least, cripple the new agency.
The pressure to destroy the agency before it has even begun to have an effect shows just how powerful and needed a consumer protection agency will be in helping Americans avoid financial fraud.
The bureau will assume the authority to write and enforce consumer financial protection laws from seven federal agencies which are believed to have failed consumers in the years leading up to the financial crisis. The bureau will supervise banks, credit unions and other financial companies, and will enforce Federal consumer financial laws.
Visit the Consumer Financial Protection Bureau at: consumerfinance.gov to get more information, file a complaint or report a financial fraud.
Update:  On January 4, 2012, President Obama installed Richard Cordray as head of the new consumer watchdog agency. Since then he has expanded the agency's scope and will be proposing aggressive new regulations on the consumer reporting agencies and debt collectors in February 2012. These industries have acted pretty much without impunity with the exception of the Fair Credit Reporting Act and the Fair Debt Collection Practices Act. In March 2012, the agency announced they would be investigating consumer complaints about bank accounts and student loans.