Without notice, My Jewelers Club ceased reporting payments to the credit bureaus in 2021, stripping the positive impact of a primary tradeline from account holders.
The issue with My Jewelers Club is that many account holders were granted high-limit credit accounts without a good credit score typically required by lenders for those types of credit limits.
In recent years many credit repair companies recommended opening an account at My Jewelers Club as well as engaging in affiliate partnerships. This resulted in an uptick of consumers with My Jewelers Club as a primary trade-line with a high credit limit that are now left with a void on their credit reports.
There are several My Jewelers Club alternative credit reporting options; however, they may not have as high credit limits.
My Jewelers Club Alternative Credit Reporting Accounts
1. Extra Debit Card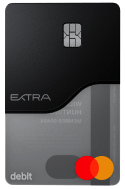 The Extra Debit Card is a good fit for people that want the simplicity of building credit without taking on new debt. There is no credit check for the Extra card because it connects to your existing checking account; similar, to the Target Debit Card except the Extra Debit Card reports your purchases to the credit bureaus (Experian and Equifax) at the end of the month.
An existing checking account is needed to open the Extra debit card. If ChexSystems has you blacklisted, check out banks that don't use ChexSystems to open a checking account.
You can learn more about the Extra card in our review but here are a few highlights below:
Extra Debit Card Features
No credit check is required.
Build a positive credit history using a debit card.
Monthly fee is $20 or $149 if paid yearly with no rewards.
Earn 1% in reward points with a $25 monthly fee or $199 if paid yearly.
Sign up by connecting your bank account.
Swipe your Extra Card and your purchases are spotted and automatically paid back by the next business day from your connected checking account.
At the end of the month your purchases are totaled up and reported to Experian and Equifax as paid in full transactions.
APPLY NOW
---
2. Tradeline Supply Company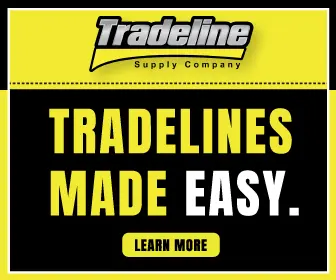 The Tradeline Supply Company provides an online platform for people to buy and sell authorized user tradelines. Tradelines are a way to add positive credit history to your credit report. The credit history associated with that account will then be added to your credit report, which can help to improve your credit score.
Tradeline Supply Company offers a variety of tradelines for sale, including tradelines with good, excellent, and even perfect credit scores. The company also offers a variety of payment plans, so you can find a plan that fits your budget.
Tradeline Supply Company Features
Available tradelines are listed by credit score, length of history, and price.
A+ rating from the Better Business Bureau.
Featured in publications such as Forbes, The Wall Street Journal, and USA Today.
Tradeline added to your credit report within a few weeks.
Competitive pricing for tradelines.
APPLY NOW
---
3. OpenSky® Plus Secured Visa® Credit Card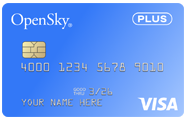 The OpenSky® Plus Secured Visa® Credit Card is a good option for people looking to build their credit history. The card has a few key features that make it stand out from other secured credit cards like no credit check to apply and cardholders can get an increased credit line after 6 months with no additional deposit. If you don't have a checking account due to ChexSystems, don't worry, you can still get approved.
OpenSky® Plus Secured Visa® Credit Card Features
No credit check to apply. Find out instantly if you are approved- Zero credit risk to apply.
2/3 of cardholders receive a 48+ point improvement after making 3 on-time payments.
Get considered for an unsecured credit line increase after 6 months – no additional deposit.
Secure your credit line with a refundable security deposit – as low as $300.
Monitor your credit progress with free access to your FICO Credit Score.
Reports to all three major credit bureaus (Experian, Equifax and Transunion).
APPLY NOW
---
4. Destiny™ Mastercard®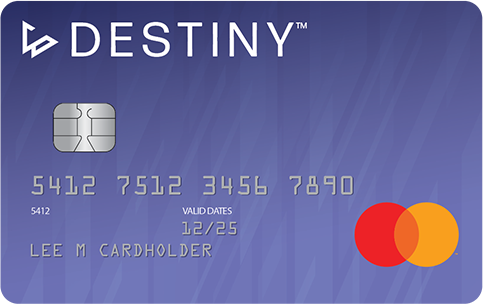 The Destiny Mastercard® is a good fit for people with bad credit that need a short-term option to improve their credit scores. The drawback with this card is the annual fee and high interest rate.
That's why it should be used only short-term to establish a consistent, on-time payment history to show good credit management. Once your credit scores improve you will qualify for better rate cards with attractive rewards and perks.
Destiny Mastercard® Features
Pre-qualify for the Destiny Mastercard® before submitting an official application.
All the benefits of a Mastercard, without a security deposit.
$59 – $99 Annual Fee (The exact amount of the fee depends on an applicant's overall creditworthiness.)
$300+ Credit Limit to Start.
The Destiny Mastercard® interest rate is 24.9%.
Reports to all three major credit bureaus (Experian, Equifax and Transunion).
APPLY NOW
---
5. Experian BoostTM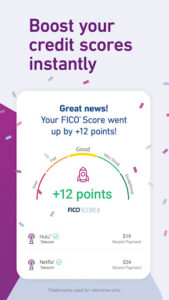 Experian BoostTM is a good fit for people that have a thin credit file or need alternative positive information to report. With Experian Boost, you get credit for paying bills like Verizon, AT&T, Netflix®, Spectrum, Disney+, Hulu, HBO, and other phone, streaming, and utility bills. It's simple to create a free account and then connect the bank used to pay your utility bills like the ones mentioned above. Our Experian Boost review gives a full look at how the service works.
Experian BoostTM Features
Raise your FICO® Score instantly
Connect the bank account(s) you use to pay your bills. Your information remains private and Experian will not have access to any of your bank funds.
Choose and verify ONLY the positive payment history you want added to your Experian credit file.
Exclude any payments they don't want to be added to their credit file.
See your boost results instantly.
Reports to Experian only.
APPLY NOW
---
My Jewelers Club Background
My Jewelers Club is an online retailer specializing in men's and women's jewelry, located in McKinney, Texas TX 75071. While the jewelry appears legitimate, the business model appears to be based on charging customers a membership fee for access to bad credit financing that reports to the credit bureaus.
The allure to customers with bad credit is the high-credit limit, often $5,000 or more, reported to the credit bureaus.  There are no underwriting standards that lenders typically utilize to determine approval or denial. If customers pay the membership fee, My Jewelry Club will approve a primary tradeline of $5,000 or more.
In searching for My Jewelers Club reviews, numerous complaints were discovered on the Better Business Bureau's (BBB) website about the My Jewelers Club membership no longer reporting to the credit bureaus.
According to the BBB:
"Consumers allege they enrolled in the program and paid an annual membership fee based on an advertised benefit of having their payments reported on monthly basis to credit bureaus. In early 2021, the business stopped reporting to the credit bureaus and failed to communicate this change to their customers. Consumers report a negative impact to their credit score, and difficulty contacting the company to discuss their concerns."
It appears as though many customers of My Jewelers Club sole purpose was to pad their credit reports with a high-limit primary trade-line. But, My Jewelers Club neglected to inform customers they would no longer have accounts reported to the credit bureaus, causing confusion as well as a negative impact on credit scores.
Why My Jewelers Club stopped reporting to credit bureaus
My Jewelers Club no longer reports to the three credit bureaus. In recent years many credit repair companies recommended opening an account at My Jewelers Club as well as engaging in affiliate partnerships. This resulted in an uptick of consumers with My Jewelers Club as a primary tradeline with a high credit limit.
Customers could charge a few items, keeping their account balances low, while showing a high amount of available credit to pad their credit reports with positive information.
Credit utilization has a big influence on credit scores, accounting for 30% of your total FICO score factors. Credit utilization measures the amount of available credit you are using. For example, if your balance is $300 and your credit limit is $5,000, then your credit utilization for that account is 6%o (Divide your account balance by your credit limit, then multiply by 100). The lower your credit utilization percentage, the better your scores.
Just about anyone could open an account making themselves appear less risky. Without a complete, accurate credit profile, potential lenders reviewing credit history could have been misled into thinking a consumer managed credit wisely.
But My Jewelers Club was not the only company prohibited from reporting high-limit primary tradelines. The credit bureaus cracked down on several companies with business models similar to My Jewelers Club. Here is a shortlist of online retailers that are prevented from reporting to the credit bureaus:
Shop Simplio
Newcoast Direct
Hutton Chase
Ox Publishing
Drinkstill.com
Credit reporting agencies realized the use of these primary tradelines did not accurately represent the account holder's creditworthiness. The accounts were simply being used for utilization padding, making it appear as those account holders had high credit limit accounts.
In April 2021, a new scoring model was implemented that allows the credit bureaus to do a two-year look back on consumers who had a credit score less than 700 prior to the new system being in place.
As a result, many purchased authorized user tradelines were also removed from consumer credit profiles.
Current Status of My Jewelers Club
My Jewelers Club currently operates online but it appears you cannot make purchases. Since the business model is designed to purchase on credit, My Jewelers Club's status of not currently accepting applications means consumers are unable to make purchases.
"MyJewelers Club is not accepting new credit applications at this time"

Apparently, the company operated on a credit account-only basis.
In reviewing complaints at the BBB, existing customers are confused as to why accounts are no longer being reported. It's interesting that My Jewelers Club is responding to some complaints by stating:
"MyJewelersClub.com does not nor never has directly report[ed] to any credit reporting agency but account information is serviced for the purposes of collecting on financed balance including current, past due, closed or charge off status' accounts by Majr Financial."
Conclusion
Unfortunately, there is no quick fix to increasing credit scores. There are simple ways to increase credit scores that may take several months, but offers legitimacy in building a solid credit history. Here are a few tips to establish a positive credit history:
Avoid making late credit card payments.
Keep your credit account balances at reasonable levels (below 30 percent of the credit limit) to maintain a good credit score.
Avoid at all costs any new negative accounts from being added to your credit report like debt collection accounts. Serious delinquency like a debt collection can be hard to overcome unless you negotiate a pay for deletion.
More Resources for Bad Credit