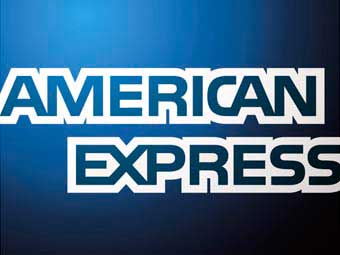 On October 1, 2012, the Consumer Financial Protection Bureau (CFPB) announced American Express will pay an estimated $112 million in refunds and civil penalties.
The settlement stems from allegations American Express deceived customers, practiced discrimination, violated debt collection and fair credit reporting laws, illegally charged late fees and violated other lending practices.
The CFPB said American Express violated consumer-protection laws "at every stage of the consumer experience, from marketing, to enrollment, to payment, to debt collection."
"Several American Express companies violated consumer protection laws and those laws were violated at all stages of the game – from the moment a consumer shopped for a card to the moment the consumer got a phone call about long overdue debt," said CFPB Director Richard Cordray.
"Today's orders require the American Express companies to fully refund about $85 million to consumers and it requires them to make specific changes in their business practices. The American Express companies will identify the harmed customers, notify them, and make sure they get back their money."
Approximately 250,000 cardholders will receive an average of $340 each under the agreement.
The illegal activities were discovered during a routine examination of an American Express subsidiary, the American Express Centurion Bank.  The routine examination was conducted by the Federal Deposit Insurance Corporation (FDIC) along with the Utah Department of Financial Institutions.
Part of the investigation was transferred to the CFPB. The CFPB concluded many of the same violations occurring at American Express Centurion Bank also took place at American Express Travel Related Services Company, Inc. and American Express Bank, FSB.
The violations took place between 2003 until spring 2012. American Express was found to have committed violations at "every stage of the consumer experience, from shopping for cards, to applying for cards, to paying charges, and to paying off debt."
The violations included the following:
Deceived customers who signed up for an American Express "Blue Sky" credit card by telling them they would receive $300 in addition to bonus points. Customers who met the qualifications never received the $300. This violates federal laws prohibiting deceptive practices.
Discriminated against new account applicants on the basis of age.  The credit scoring systems used by American Express Centurion Bank treated charge card applicants differently on the basis of age. The bank did not fully implement the system for applicants over the age of 35 for a time period.
Late fees were charged on certain cards based on a percentage of the debt which is a violation of the Credit CARD Act.
In violation of the Fair Credit Reporting Act, customer disputes over charges were never reported to the credit bureaus. This is deliberate inaccurate reporting or non-reporting.
In violation of the Fair Debt Collection Practices Act, consumers were misled about debt collection, particularly old debts. American Express deceptively told consumers that some debt would be "waived or forgiven" if they accepted certain settlement offers including getting a new credit card.  But for customers who applied for a new American Express card, the company was not really forgiving or waiving the debt.
Consumers were wrongly told that if they paid off the old debt, the payment would be reported to credit bureaus and could improve their credit scores; when in fact, American Express was not reporting the payments. Even if American Express could report old debt (remember credit bureaus cannot report negative credit card debt longer than 7.5 years); payments would not have appeared on these consumers' credit reports and their credit scores would definitely not improve.
American express led consumers into believing there would be some benefit in paying old and out of statute of limitations debt, that was no longer even being reported to the credit bureaus.
American Express has agreed to correct the deceptive and illegal practices in addition to refunding consumers who were harmed. Parts of the agreement directly affecting customers are as follows:
Consumers who were misled into paying old debt because they thought it would be reported to the credit bureaus will be reimbursed the money they paid plus interest.
Consumers who were promised their debt would be forgiven and who were denied new credit cards because the debt was not really forgiven, will receive $100 and a pre-approved offer for a new card with terms the CFPB and the FDIC find acceptable. If the consumer already paid the waived or forgiven amount in order to get a new card, they will be refunded that amount plus interest.
Blue Sky customers who were promised $300 for signing up will get their $300.
Consumers who paid an illegal late fee will be reimbursed, with interest.
Debt collectors and junk debt buyers have far too long been getting away with deceiving consumers including reviving old debt through bogus credit card offers. American Express proves that consumers have a good reason to question old debt. Is it worth paying or should you just leave it alone?
It is good to know that American Express customers will now be informed that paying a debt out of statute of limitations (too old to be sued for) and paying a debt that is no longer being reported on your credit reports will do nothing to improve credit scores.
American Express also agreed not to collect debt unless it has documentation evidencing the debt. Going forward, this will include, at a minimum, the complete terms and conditions of the account and a complete transactional history of the debt — Sounds like Debt Validation to me.
This is proof positive debt validation is a powerful weapon against debt collectors. American Express may be able to provide "complete terms and conditions along with a complete transaction history of the debt" but as we know, many debt collectors cannot. Always request debt validation when dealing with old debt.
The new financial regulations can rightfully be argued did not go far enough; however, the CFPB has turned out to be just the watchdog consumers needed.