Cash stuffing is a budgeting trend made popular by TikTok. It's really not new. The cash envelope budgeting method has been around for decades.
But Savings Vaults offers a simpler alternative where you keep the money in your bank where it's safe and earns high interest.
What is Cash Stuffing?
Cash stuffing is a modern term for the classic envelope budgeting method, which involves allocating cash to different spending categories in marked envelopes and only spending what you've budgeted.
What are Savings Vaults
Savings Vaults are a digital banking feature offered by some banks that help you track different budgeting and savings goals within a single account. Savings Vaults offer an easier method to budget your money for different categories rather than withdrawing large amounts of cash to allocate in different cash stuffing envelopes.
How to use Savings Vaults as an alternative to Cash Stuffing
Let's use SoFi Bank Savings Vaults as an example of an alternative to cash stuffing. SoFi Bank lets customers create up to 20 savings Vaults within one main savings account to earmark money for different categories or savings goals.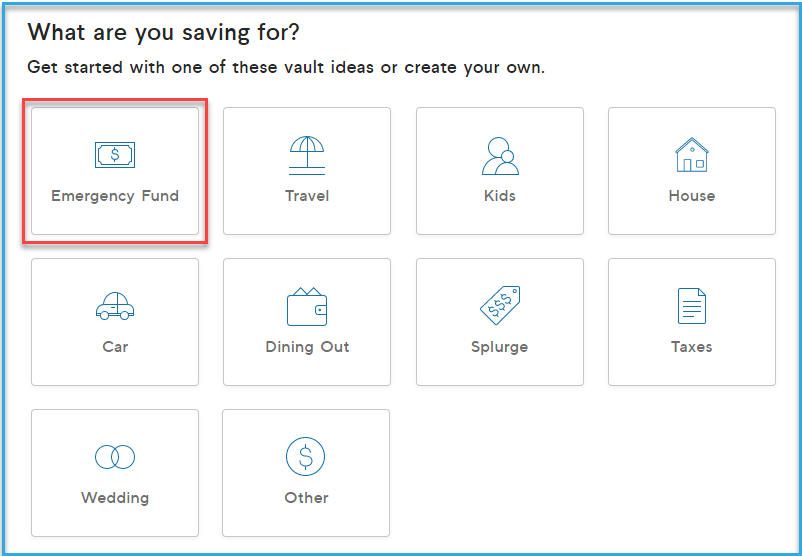 SoFi savings account earn 4.50% APY for members with direct deposit activity (including Vaults) and 0.50% APY on checking balances. SoFi account holders without direct deposit earn 1.20% APY on savings balances and 0.50% APY on checking balances.
What sets SoFi Bank apart from other online banks is that SoFi allows unlimited savings account withdrawals while most banks continue to limit customers 6 withdrawals per month under Regulation D, a federal rule used to limit certain types of transactions from a savings account to no more than six per month.
SoFi Bank Savings Vaults can be used for just about any budgeting or savings goal like:
Rent or Mortgage
Groceries
Gas
Restaurants
Medicine
Hair care/makeup
Manicure/pedicure
Car maintenance
Entertainment
Gifts
Save for a down payment
Emergency fund
Save for a big purchase
You don't need to have a certain amount of funds to take advantage of SoFi Savings Vaults feature. When you're ready to use the funds in the savings Vaults there is no need to worry about account, bill pay or transfer fees.
Benefits of using SoFi Savings Vaults
No need to withdraw cash. Create your budget without withdrawing cash from the bank.
Set multiple budgeting vaults. Deposit money into savings vaults for specific budget items to pay at any time via bill pay or electronic transfer.
Earn interest. Money stashed in your savings account earns interest on balances.
Set multiple savings goals. You can create separate vaults for each of your budgeting categories or savings goals.
Track your progress. You can easily see how much you spent in your various categories or how much you've saved toward each goal.
Automate your savings. You can set up recurring transfers from your checking account to each vault, so you're saving money without even having to think about it.
Keep your savings organized. Savings vaults can help you keep track of your different budget categories to avoid overspending and reach your financial goals faster.
Welcome Bonus. If you open a SoFi Checking/Savings combo account today, you are eligible for a welcome bonus up to $275 with the following requirements: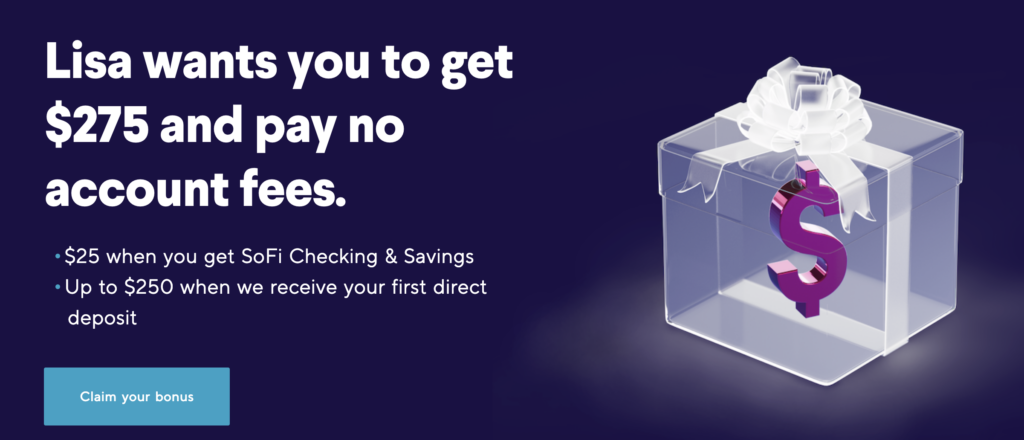 Open and fund the account with $100 for a $25 bonus
Set-up direct deposit for $1,000 to $4,000 for a $50 bonus
Set up direct deposit for $4000 and over for a $250 bonus
APPLY NOW
Pros of Cash Stuffing
Cash stuffing has some major benefits that help you stick to a budget. First, there are some really cute envelope designs that make cash stuffing appealing.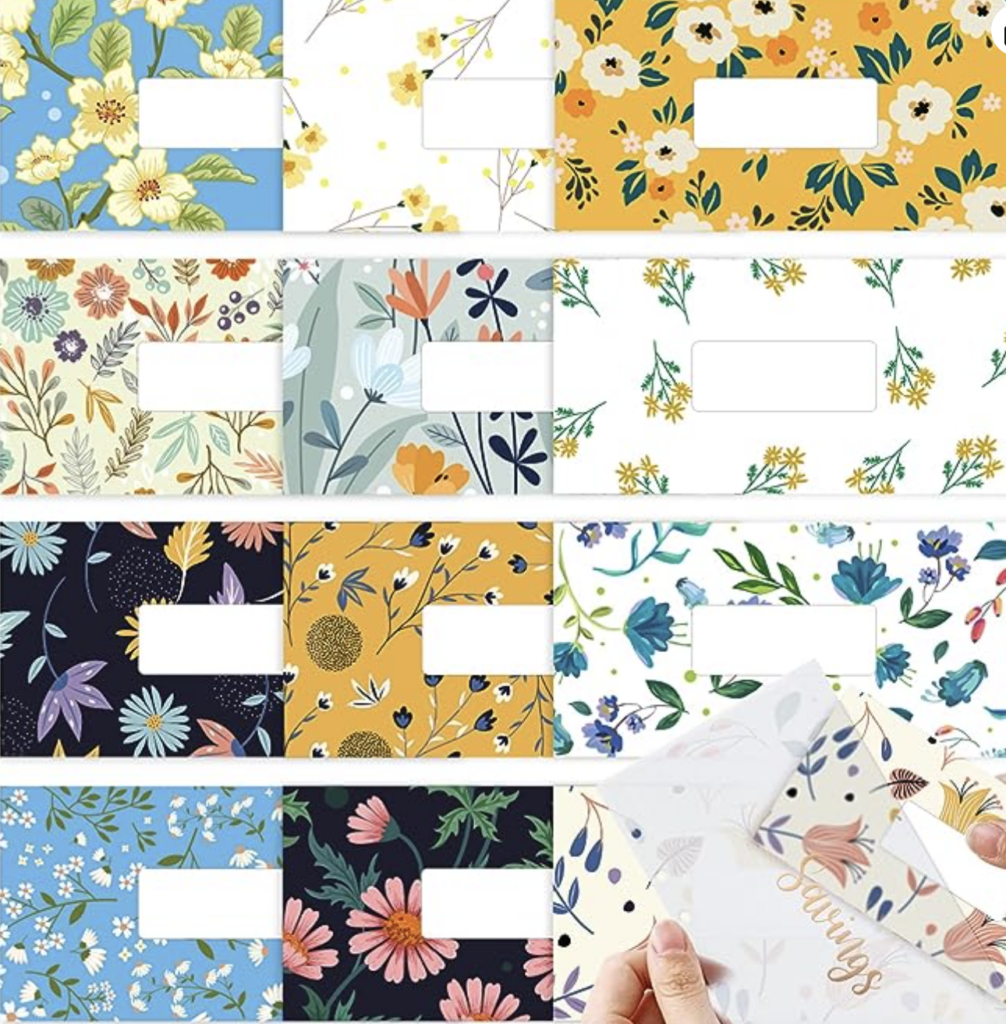 But there are more tangible benefits that include:
Helps you avoid overspending. When you use cash, you can see and feel how much money you have left and how much you are spending. It provides a clear visual representation of your budget, making it easy to see how much money you have left for each category. This can help you avoid impulse purchases and unnecessary expenses.
Makes it easier to track your spending. When you use cash, you can keep track of your spending by writing it down in a notebook or using a budgeting app. This can help you see where your money is going and identify areas where you can cut back.
Helps you stay within your budget. When you have a limited amount of cash on hand, you are less likely to overspend. This can help you stay within your budget and reach your financial goals.
Reduces your reliance on credit cards. Using cash can help you reduce your reliance on credit cards and avoid debt. Plus cash is visible, giving you instant awareness when you part with it.
Cons of Cash Stuffing
Risky. Carrying cash can be inconvenient and risky.
Travel time and convenience. You have to make regular trips to the bank or ATM to withdraw money.
When it's gone, it's gone. You're vulnerable to loss or theft if you carry large sums of cash.
Bottom Line
Whatever budgeting method you choose is ultimately your choice. But having a household budget will help to improve your financial health and reach your financial goals.
Here are some benefits of having a household budget:
Track your spending. A budget can help you see where your money is going each month. This can help you identify areas where you can cut back and save money.
Reach your financial goals. Whether you're saving for a down payment on a house, a new car, or retirement, a budget can help you stay on track to reach your goals.
Avoid debt. A budget can help you make sure that you're not spending more money than you have. This can help you avoid debt problems down the road.
Reduce stress. When you know where your money is going and that you're on track to reach your financial goals, you can reduce stress about your finances.
Make better financial decisions. When you have a budget, you're more likely to think carefully about your spending before you make a purchase.
Teaches children about financial responsibility. Involving children in the budgeting process can help them learn about money management and how to make smart financial decisions.