Traditional bank loans can take anywhere from a few days up to two weeks to process. People needing emergency loans don't have that kind of time.
The best place to look for fast emergency loans is from online lenders. You can apply for a loan directly from your smartphone.
But make sure those online lenders are direct lenders. That makes a big difference.
Many online lenders are not direct lenders. They simply have you complete a loan application then sell your loan application to a direct lender. Don't do that when you need an emergency loan, it may take days for approval and funding.
A direct lender is a financial institution that will decide whether or not you qualify for the loan – this is what borrowers seeking emergency loans need. Fast and complete funding within a few days.
Direct Lenders for Fast Emergency Loans
OppLoans – Best for No Credit Check Loans
OppLoans can serve as a fast emergency loan because you can have funds in your account in as little as 24 business hours. OppLoans won't perform a hard credit check when you apply. There is no minimum credit score required.
OppLoans will consider people with any type of credit because they scan your bank transactions to get a picture of your cash flow. That means bad credit will not prohibit you from being approved as additional factors are used in the approval process. Payments are reported to the three major credit bureaus to help you increase your score.
OppLoans is on our list because any type of credit is considered as long as you have a paycheck through direct deposit.
OppLoans details:
No minimum credit score required.
Have a regular source of income.
Have a checking or a savings account.
Receive paychecks through direct deposit.
Loan amounts range from $500-$4,000.
If approved, receive money in your account as soon as the next business day!1
[vc_btn title="Learn More" style="classic" shape="square" color="sky" size="lg" align="left" link="url:https%3A%2F%2Fcreditmashup.com%2FOppLoans|target:_blank|rel:nofollow"]
1Subject to credit approval and verification. Actual approved loan amount and terms are dependent on standard underwriting guidelines and credit policies. Funds are typically deposited via ACH for delivery for next business day if verification is completed and final approval occurs before 8:00 PM CT, Monday-Friday. Availability of the funds is dependent on how quickly your bank processes the transaction.
---
Earnin – Best for Small Loans

Earnin is an app that allows you to borrow against your own paycheck. It's a cheaper alternative to payday loans. Get fast funding with no credit check. You must have a checking account and be paid by direct deposit to qualify.
Earnin does not charge fees or interests. Users can donate a "tip" of any amount. It's up to you how much you want to give back. New Earnin customers can request a paycheck advance up to $100 during your pay cycle. But with repeated use, Earnin may adjust your withdrawal limits up to $500.
Earnin is on our list because it offers an easy-to-get paycheck advance with no credit needed.
Earnin details:
Simple application
No fees or interest.
Loan amounts from $100 to $500.
Fast funding.
No credit check required.
[vc_btn title="Learn More" style="classic" shape="square" color="sky" size="lg" align="left" link="url:https%3A%2F%2Fcreditmashup.com%2FEarnin|target:_blank|rel:nofollow"]
---
Stilt – Best for No Credit History Loans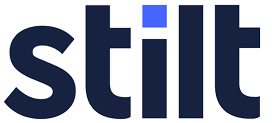 Stilt serves individuals with limited or zero credit history in the U.S.
Stilt will consider immigrants and recent arrivals on a visa without an SSN. You need to be physically present in the U.S. during the application process.
Stilt details:
No minimum credit score required.
Loans amounts range from $1000 to $35,000.
Repayment terms from 12 to 36 months.
Pay early without any extra cost.
You need to be physically present in the U.S. during the application process.
You need to have a bank account at a U.S. based bank or credit union where you are the primary account holder.
Currently licensed to lend in: AZ, IL, FL, TX, PA, CA, MI, WA, UT, OH, GA, NY, NJ, MA, VA
[vc_btn title="Learn More" style="classic" shape="square" color="sky" size="lg" align="left" link="url:https%3A%2F%2Fcreditmashup.com%2FStiltLoans|target:_blank|rel:nofollow"]
---