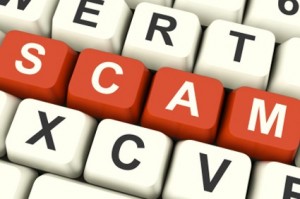 It did not take long for scammers to jump on the government shutdown to take advantage of consumers. Instagram, the photo-sharing site, is being used to dupe consumers into giving out of their personal information.
Scammers have created fake Sallie Mae Instragram accounts that claim to forgive student loans due to the government shutdown. The fake accounts are requesting personal information. No doubt the personal information will be used for identity theft or some other online fraud.
Sallie Mae is a publicly traded company that is not affected by the government shutdown. Salle Mae does maintain official Facebook and Twitter accounts. They do not maintain an Instagram account.
Sallie Mae posted an alert to its Facebook page denying any student loan forgiveness program through Instagram that says "Thanks for asking! We do not have a contest or sweepstakes on Instagram. You can follow us on Facebook and Twitter for official news."
Student loan debt is a growing financial burden and it's easy to understand why consumers with student loans would jump on any opportunity to get rid of them. But use common sense. If your student loan is with Sallie Mae, they would already have your personal information.
Besides, it should be highly suspect that a government shutdown would suddenly trigger student loan forgiveness. That's a huge red flag that should signal consumers to be suspicious.
Sallie Mae Instrgram accounts are a hoax. The growth of social media continues to bring an onslaught of scams designed specifically to steal consumer personal information to commit fraud and identity theft.
Sometimes it's pretty easy to spot fake accounts. For instance if you spot misspelled words or low quality, unprofessional content, it's probably a fake account. One sure way to spot a scam account is to remember a legitimate company will not ask you for personal information through a social media site like Instagram or even Facebook and Twitter. A legitimate company will direct you to their website to fill out forms that require personal information.