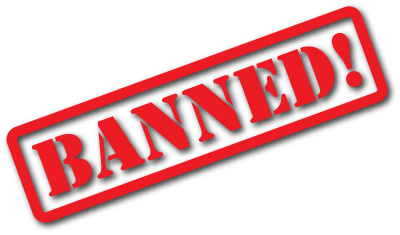 In September of 2011, the U.S. District Court ordered debt collector Rumson, Bolling & Associates to stop deceiving clients and abusing consumers at the Federal Trade Commission's (FTC) request.
The operation was halted due to allegations that consumers were subjected to abusive debt-collection practices and the operation deceived its clients for whom it collects.
Fast forward to January 2013, the remaining defendants in the Federal Trade Commission's case against Rumson, Bolling & Associates agreed to a settlement that permanently bans them from the debt collection business.
Under the settlement, defendants will pay $700,000. In a separate settlement, the FTC also obtained over $400,000 in judgments against three other companies controlled by one of the defendants doing business as Rumson, Bolling & Associates.
The defendants were based in Van Nuys, California, but collected debts nationwide. The FTC's complaint alleged that the defendants engaged in several illegal debt collection practices:
harassed and abused consumers by threatening physical harm and death to them and their pets, threatened to desecrate the bodies of deceased relatives, and used obscene and profane language;
improperly revealed consumers' debts to third parties, such as the consumers' employers, co-workers, neighbors, and family members;
falsely threatened consumers with lawsuits, arrest, seizure of their assets, or wage garnishment; and
falsely claimed that consumers would be liable for legal fees incurred in the collection of the debt.
Several consumers reported that defendants even threatened to dig up the bodies of consumers' deceased relatives for alleged non-payment of funeral bills.
The FTC also alleged the defendants deceived their small business clients by failing to honor its agreement that the would collect past-due accounts on a contingency basis. The FTC alleged that, in many cases, the defendants collected money for a client, then kept all of the money or more than they were entitled to keep. In some cases, the defendants asked clients for additional fees, purportedly for legal expenses in filing a lawsuit that would "guarantee" the successful collection of a debt. It was found that lawsuits were never filed.
The practices violated both the Fair Debt Collection Practices Act along with FTC Act which bars deceptive and unfair commercial practices.
Although the agreed upon judgment totaled $33.8 million, it was suspended due to defendants' inability to pay. Isn't that rich — the debt collectors have no money to pay their debts!
NOTE: Defendants signed consent agreements for settlement purposes only which do not constitute an admission by the defendants that the law has been violated. Consent agreements have the force of law when approved and signed by the District Court judge.