Chime is a Fintech company (Financial Technology) that employs modern technologies to provide automated financial services. Chime offers free checking with no ChexSystems, a high-interest savings account plus a credit card that helps build credit.
Launched in 2013 as an alternative to traditional banks, Chime has an impressive 12 million US consumers according to a recent study from Cornerstone Advisors and StrategyCorps.
This in-depth Chime review can help you decide if Chime is right for you.
Continue reading, or jump ahead using these links:
Chime Review
Disclaimer: Chime is a financial technology company, not a bank. Banking services provided by, and debit card issued by, The Bancorp Bank or Stride Bank, N.A.; Members FDIC.
Chime offers free checking with no ChexSystems, a high-interest savings account plus a credit card that helps build credit.
Chime Checking Account Features
1) No Monthly Fees or Minimums. The checking account is referred to as a "Spending Account". Customers enjoy many of the same benefits offered by checking accounts with no overdraft fees, no minimum balance requirements, no foreign transaction fees, and no monthly service fees.
2) Early direct deposit. Customers with direct-deposited paychecks, government benefits, tax refund checks as well as government stimulus can get paid up to two days early with direct deposit4.
3) Chime Spot Me. Chime Spot Me provides overdraft protection up to $200 by allowing Chime customers to make debit card purchases that overdraw on their accounts with no overdraft fees. Chime's website says, "limits start at $20 and can be increased up to $200 or more, based on factors such as account activity and history."
4) Overdraft fees. There are no overdraft fees. Chime doesn't allow customers to overdraft their accounts unless you have the Chime Spot Me feature enabled on your account that covers overdrafts up to $200.
5) Free ATMs. Chime customers can currently access more than 60,000 fee-free ATMs through the Moneypass ATM network and Visa Plus Alliance ATMs.
6) Checking account for bad credit. Chime does not use ChexSystems to screen new accounts. Chime offers leniency for people with previous checking account problems or bad credit.
7) Check writing. Chime does not offer traditional checkbooks. However, if you need to mail a check, you can have one sent directly from the Chime mobile app by simply entering the payee. Chime will then mail the check for you.
8) FDIC-insured. Your money is always safe with Chime. All accounts held with Chime are FDIC insured for up to $250,000 per depositor, through The Bancorp Bank.
Chime Savings Account Features
Chime's Savings Account currently earns 2.00% APY2 compared to the National Rate of 0.21% APY. There is a catch though, Chime's spending and savings account are linked. That means you must have the Chime Checking Account in order to open the Chime Savings Account.
1) No minimum balance. Open a savings account with no minimum opening deposit and no minimum balance to maintain.
2) Two automatic savings options.
Chime's Save When You Spend tool rounds up purchases made with your Chime Visa Debit Card to the nearest dollar and transfers the extra amount to your savings account. The more you use your debit card, the more savings you can accumulate.
Chime's Save When You Get Paid feature automatically saves a pre-set percentage of your direct deposit and transfers the amount into your savings account.
3) High savings rate. Earn 2.00% APY2 on your Savings Account. That's 8x3 the national average!
Credit Builder Credit Card – No credit check credit card
Chime offers one of the easiest credit cards to get. Chime's Credit Builder Secured Credit Card is one of the rare no credit check credit cards on the market. It's a new way to build credit that can increase your credit score by an average of 30 points².
Here is How Chime's Credit Builder Secured Card Works:

Customers must have a Chime Checking Account and have set up direct deposit with Chime.

Cardholders can add money from their Chime Checking Account to the Credit Builder account to spend on your Chime Visa Credit Card.

Chime reports payments to all three major credit bureaus.

The Credit Builder Secured Card charges a 0% APR.

No annual fee or interest.

No credit check to apply.

No minimum security deposit required5.
Cardholders have the option to turn on Safer Credit Building to have the balance automatically paid on time, every month. Learn more.
Chime
If you're wondering where is Chime located, Chime operates entirely online, there are no physical locations. Chime's platform makes it easy to entirely manage accounts from your mobile device. In terms of money management apps, Chime's app has earned a reputation of being one of the best.
Customers experience better online account management through Chime as the intuitively designed app was built by a tech company. All of your online accounts can be managed on the go, with the ability to:
Track your account balances, daily transactions, and savings from anywhere with the Chime mobile app.
No need to log in just to check your balance with Chime. Using your Chime app, turn on balance notifications and instant transaction alerts any time you use your Chime debit card.
Send money instantly to friends using Pay Friends on our mobile app.
Deposit checks, pay bills, and even grow your savings automatically.
Chime Mobile Check Deposit Time
Chime mobile check deposit time on verified checks drawn on a bank in the United States like certified checks, personal and business checks, state and local government checks is the next business day for the first $225.00 deposited after the deposit is processed.
Chime mobile check deposit time for U.S. Treasury Checks is next business-day availability for the first $5,225 deposited after the deposit is processed.
Eligibility for mobile check deposit feature is solely determined by Chime based on the history of any Chime-branded accounts you have, direct deposit history, and direct deposit amounts, and other risk-based factors.
*Please See Chime's Deposit Account Agreement for funds availability policy and circumstances that may warrant longer check deposit delays.
Cash deposits to Chime
Chime customers can deposit cash to the Chime Checking Account at over 90,000 cash deposit partner retail locations like Walmart, Walgreens, and 7-Eleven. You can find a cash deposit partner on the Chime app. Here are the details:
At the retail location, ask the cashier to make a deposit to your Chime Checking Account.
Make up to 3 deposits every 24 hours.
Add up to $1,000.00 every 24 hours for a maximum of $10,000.00 every month.
Fees can be imposed by the retail location so make sure you inquire before initiating a cash deposit transaction.
Chime Customer Service
You can contact Chime by phone, email, or you can message the Member Services team through the Chime mobile app. Customer support is available Monday through Saturday, 7:00 AM to 7:00 PM, Central Time, and Sundays from 9:00 AM to 6:00 PM, excluding holidays.
Chime Name
The Chime company name can be confusing because Chime is not a bank, even though all Chime accounts are FDIC-insured. Chime is a financial online-only company that partners with two banks, The Bancorp Bank and Stride Bank, to offer its free checking and savings accounts, debit cards, and ancillary financial services that support those products.
Chime Pros and Cons
Pros:
Top mobile app. Chime is known for its mobile app, which is rated 4.8 out of 5 stars at the App Store and 4.5 out of 5 at Google Play.
When it comes to stimulus checks, Chime gets high marks in depositing their customer's stimulus checks immediately.
Access to more than 38,000 MoneyPass and Visa Plus Alliance fee-free ATMs.
Automatic savings options help you boost your savings. Plus, the current rate is 2.00% APY2
Chime doesn't review your ChexSystems history, so this is a great option if banks have denied opening a checking account for you.
Customer service is available seven days a week.
Earlier access to direct deposits.
Cons:
Only those with Chime Checking accounts can open a Chime savings account.
Chime experienced major outages: Jul. 8, 2019, Sep. 15, 2019, and Oct. 15, 2019. These outages occurred a few years ago and it appears as though Chime has now resolved whatever caused those outages.
There is no ability to open a joint account.
No physical bank branches.
Does Chime have Zelle
The Chime debit card connects with Zelle. Chime customers must open the Zelle app to manually enter their debit card details because neither Chime nor Bancorp pop-up as options on Zelle. Once Chime customers enter their debit card account information, Zelle will send a text with a verification code to confirm you're all set up with Chime Zelle.
Chime Metal Card
Chime offers a Secured Metal Visa Credit Card. The Chime Secured Visa Credit Card is simple to get. Simply opening the Chime Checking Account will qualify you for the 0% APR Secured Chime Metal Card.
Chime Sign Up Bonus
Earn an opening bonus from Chime:
Chime is also offering a referral bonus every time you refer someone new to Chime using your referral link, and they receive a single qualifying direct deposit of $200 or more! Your friend must enroll and complete a single direct deposit of $200.00 or more from their payroll provider within 45 days of opening their new account. If the terms are complete, both you and your friend will get $100 each!
Checking Accounts Like Chime
There are several online-only accounts like Chime that offer free checking along with a card like Chime that can be used at fee-free nationwide ATMs and are FDIC-insured.
Plus, if you've had past ChexSystems issues, there are several accounts like Chime that offer second chance account options.
Current – Banking for modern life


Current Premuim Account does not use ChexSytems or a credit report to open accounts. One unique feature Current offers is no-holds on debit card gas purchases. Some gas stations may apply a hold of up to $100 when you use a debit card. These holds lock the amount being held, making it unavailable for spending. The Current debit card will immediately refund the hold so that you don't have available funds locked for days.
Current Account Features
$10 minimum opening deposit.
Savings feature that pays 4.00% APY on balances up to $6,000.
No overdraft fees when you overdraw by up to $200 with Overdrive™.
Get your paycheck up to 2 days early with direct deposit.
Earn points for unlimited cashback at participating retailers.
Gas station holds immediately credited to your account.
Send money instantly for free.
24/7 member support.
---
Upgrade Rewards Checking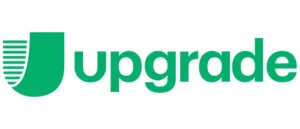 Like Chime, the Upgrade Rewards Checking Account operates entirely online and has no monthly maintenance charges. Customers can earn 1.00% unlimited cash back on purchases made with their debit card.
Rewards Checking Account Features:
No ATM fee.
Zero Monthly Fees.
Zero Overdraft/Insufficient Fees.
2% cash back on common everyday expenses and recurring payments and unlimited 1% cash back on every other debit card charge.
Use your Rewards Checking card wherever Visa® is accepted.
FDIC-insured up to $250,000.
Rewards Checking customers earn 2% cash back on common everyday expenses at convenience stores, drugstores, restaurants, and bars – including deliveries – and gas stations, as well as recurring payments on utilities and monthly subscriptions including phone, cable, TV and other streaming services, and 1% cash back on all other debit card charges. 2% cash back is limited to $500 in rewards per calendar year; after $500, customers earn 1% cash back on all eligible debit card charges for the remainder of the year. Some limitations apply. Please refer to the applicable Upgrade VISA® Debit Card Agreement and Disclosures for more information.
Upgrade is a financial technology company, not a bank. Rewards Checking services provided by Cross River Bank, Member FDIC. Upgrade VISA® Debit Cards issued by Cross River Bank, Member FDIC, pursuant to a license from Visa U.S.A. Inc. Personal Loans made by Upgrade's bank partners. Personal Credit Lines are issued by Cross River Bank, a New Jersey State Chartered Commercial Bank, Member FDIC, Equal Housing Lender. The Upgrade Card is issued by Sutton Bank, Member FDIC, pursuant to a license from Visa U.S.A. Inc.
---
Axos Bank

Like Chime, Axos Essential Checking Account offers paycheck early direct deposit and 100% mobile and online banking. Customers get unlimited ATM fee reimbursements.
Axos Essential Checking Account Features:
$25 minimum opening deposit.
No monthly maintenance charges.
Unlimited ATM fee reimbursements.
Early direct deposit.
Referral bonus when you invite friends.
100% mobile and online banking.
---
OneUnited Bank

Like Chime, OneUnited Bank's U2 E-Checking Account offers a second chance checking account for people with a negative banking history. Customers get paid up to 2 days early with direct deposit and have several debit card design options.
U2 E-Checking Account Details:
Minimum opening deposit of $50
Get paid up to 2 days early with direct deposit
Free Online, Mobile Banking & Free Bill Pay
Obtain Cash, Surcharge Free at Over 30,000 ATMs Nationwide
Deposit checks through the mobile app using Mobile Remote Deposit Capture
Monthly service charge of $12.00 for checking
Read full OneUnited Bank review
Final thoughts on Chime
Chime meets the financial service needs of millions of people as one of the largest challengers to banks. Chime provides financial services to consumers who want to avoid the costs and complications that sometimes come with traditional banking institutions.
---
1 Chime is a financial technology company, not a bank. Banking services provided by The Bancorp Bank or Stride Bank, N.A.; Members FDIC. Credit Builder card issued by Stride Bank, N.A. FDIC deposit insurance limit to $250,000 per depositor, per insured bank, per ownership category. For Stride Savings Account depositors, funds are eligible for FDIC insurance when it arrives at the bank.
2 The Annual Percentage Yield ("APY") for the Chime Savings Account is variable and may change at any time. The disclosed APY is effective as of November 1, 2021. No minimum balance required. Must have $0.01 in savings to earn interest.
3 The average national savings account interest rate of 0.17% is determined by FDIC as of November 1, 2021 based on a simple average of rates paid (uses annual percentage yield) by all insured depository institutions and branches for which data are available. Visit https://www.fdic.gov/regulations/resources/rates/ to learn more.
4 Early access to direct deposit funds depends on the timing of the submission of the payment file from the payer. We generally make these funds available on the day the payment file is received, which may be up to 2 days earlier than the scheduled payment date.
5 Security Deposit Money added to Credit Builder will be held in a secured account as collateral for your Credit Builder card, which means you can spend up to this amount on your card. This is money you can use to pay off your charges at the end of every month.